It takes a lot to plan a wedding, and with their big day on the horizon, Dan and Jim are in full-swing.
For their first planning meeting, the couple was greeted with champagne and flutes at Strawberry Fields Flowers and Finds by Casey Godlove of Strawberry Fields and Lindsay Kennedy of LK Events & Design.
After a short celebration, the team dove into invitation design. Sue Corral of Design Corral had three designs prepared, but the couple immediately fell in love with a custom hand drawn outline of several Richmond monuments with the Lewis Ginter Botanical Garden Conservatory in the forefront. Navy blue with white ink text, the design is simple and masculine while showcasing Richmond, the exact taste the couple had desired.
"This city is us. The people who are coming are us," Dan said.

After deciding on invitations the couple began planning out the ceremony as well as an outline for the rest of their big day. The ceremony will feature a wedding party of six of the men's closest friends and will include the traditional toast, first dance, prayers and readings, all to be performed by family of the couple. Afterwards they plan to host an after-party with friends and family at Hardywood Brewery to extend the celebration.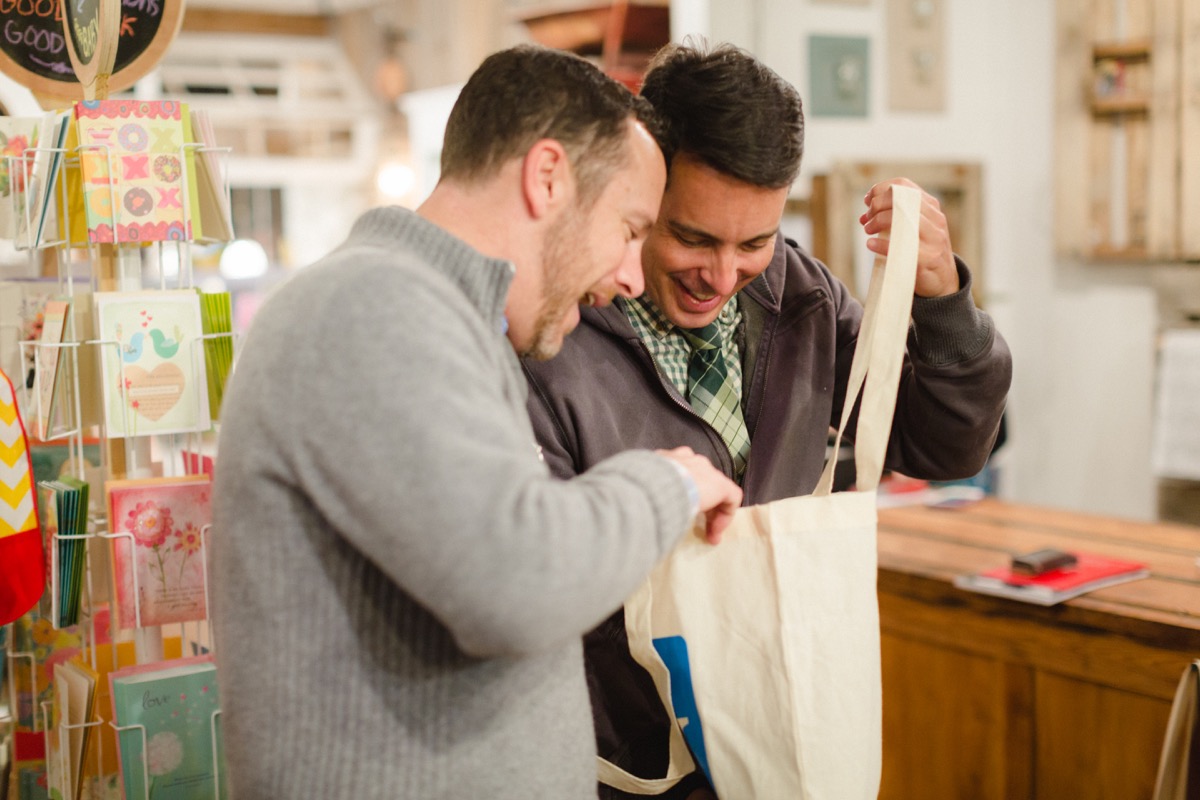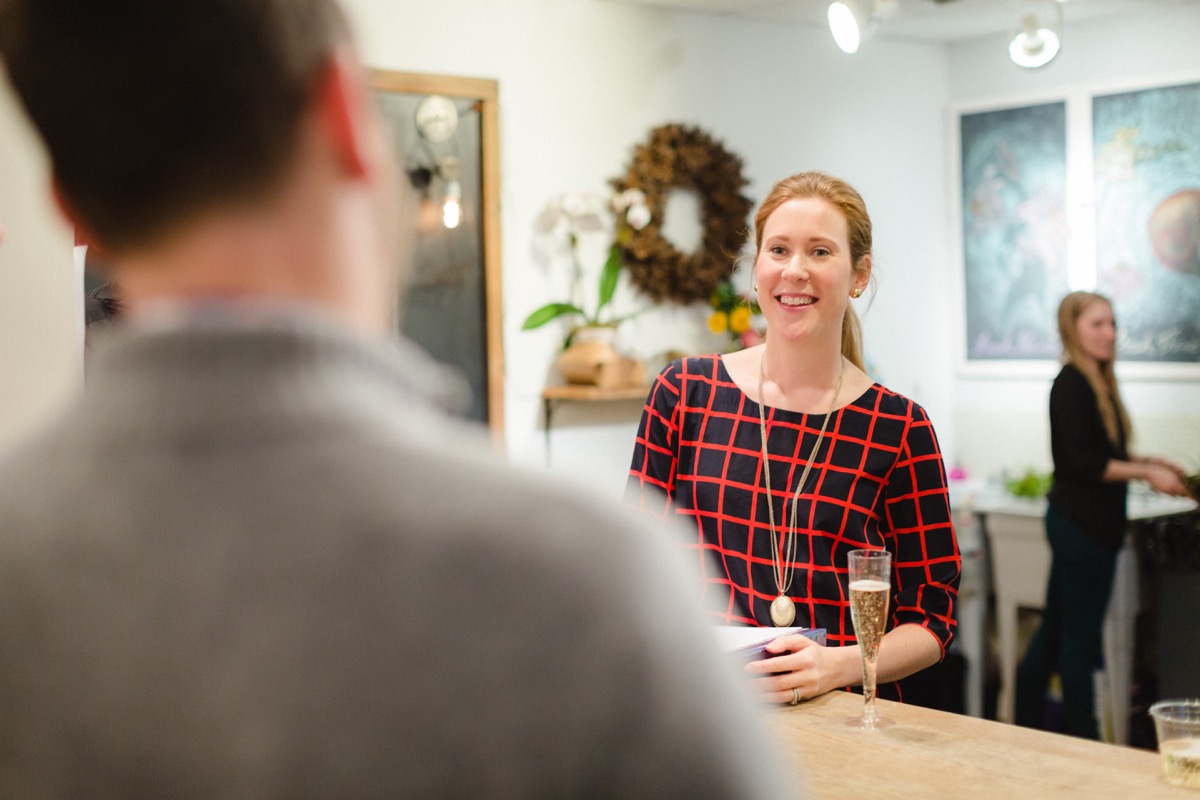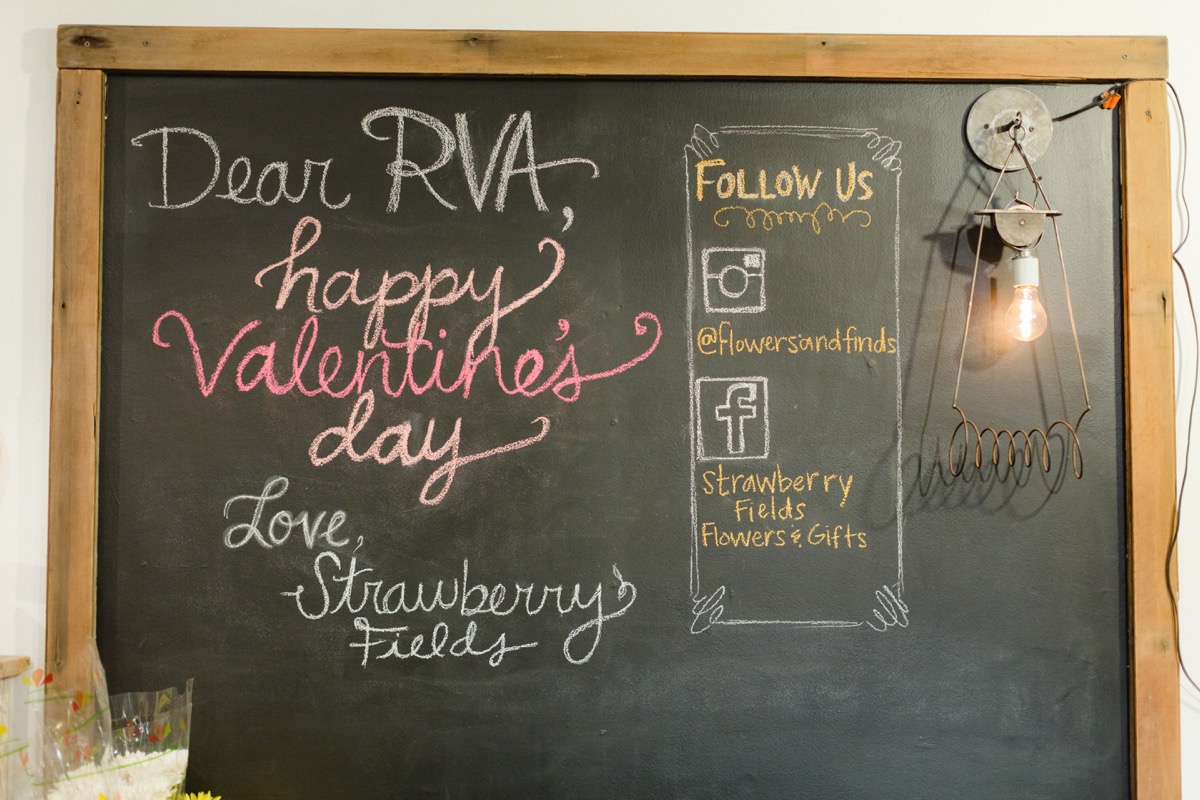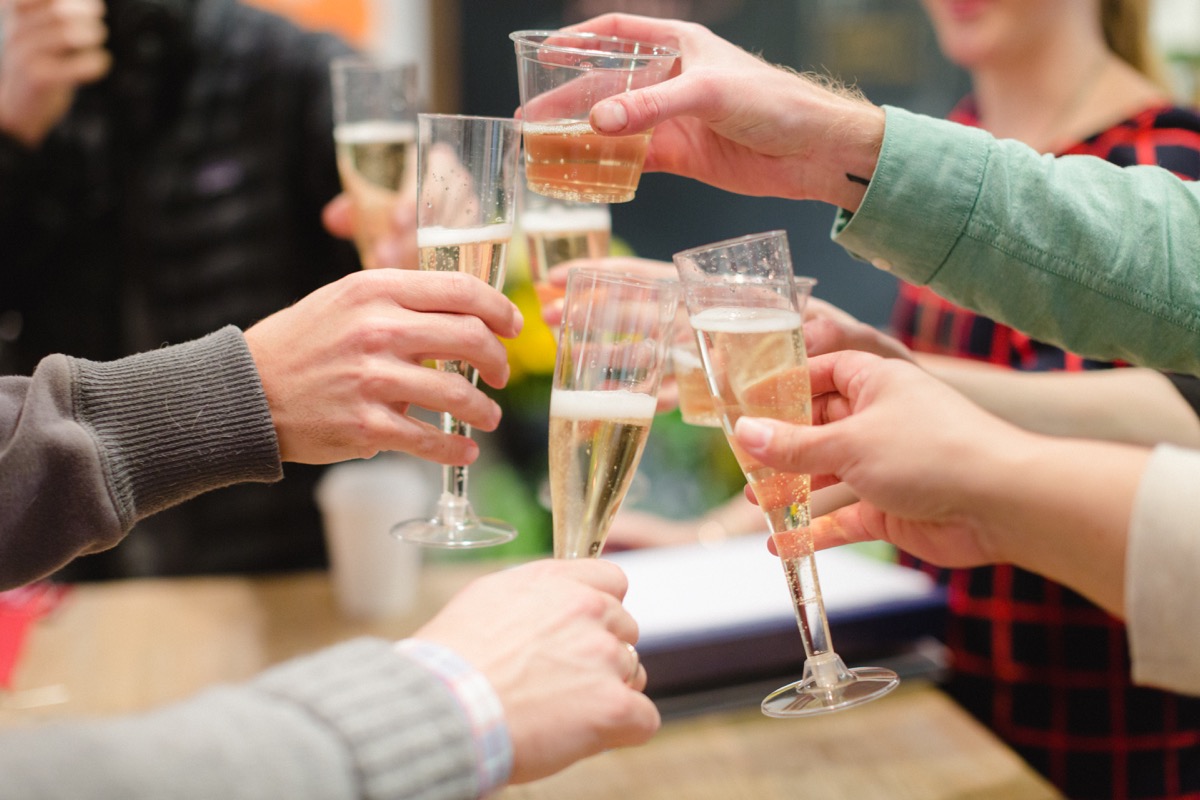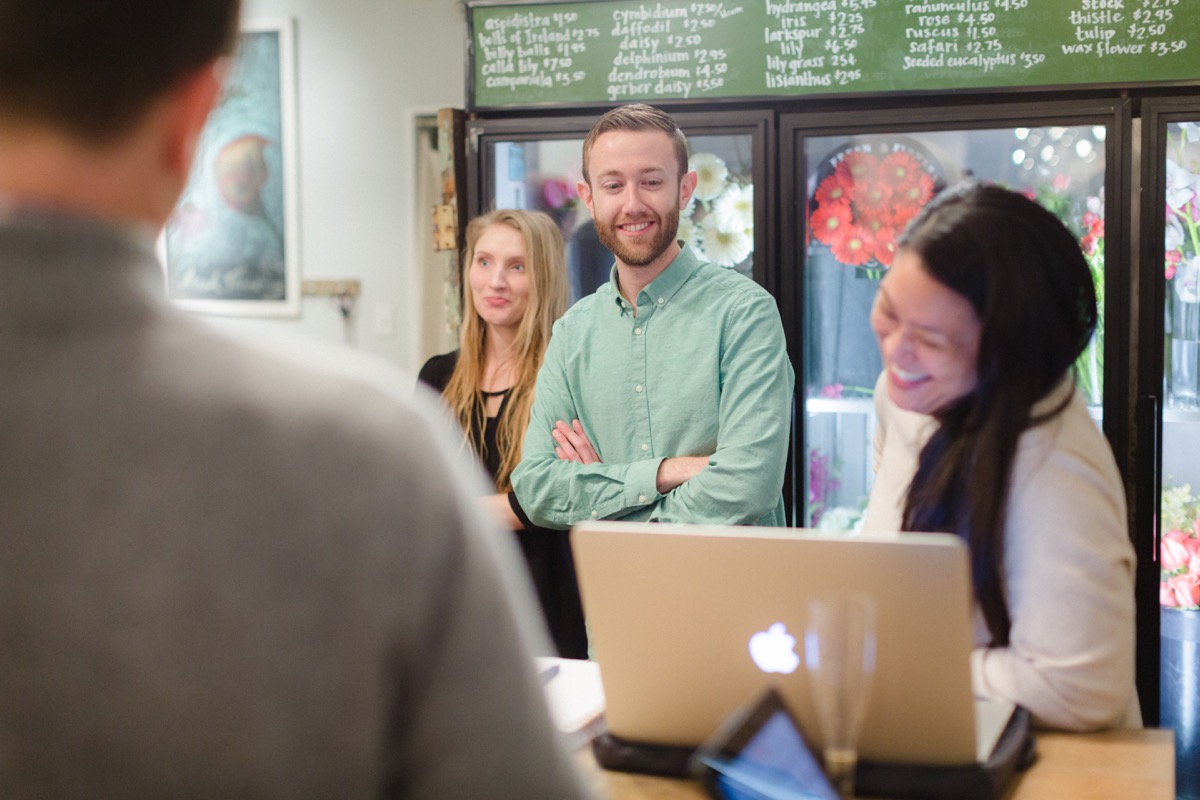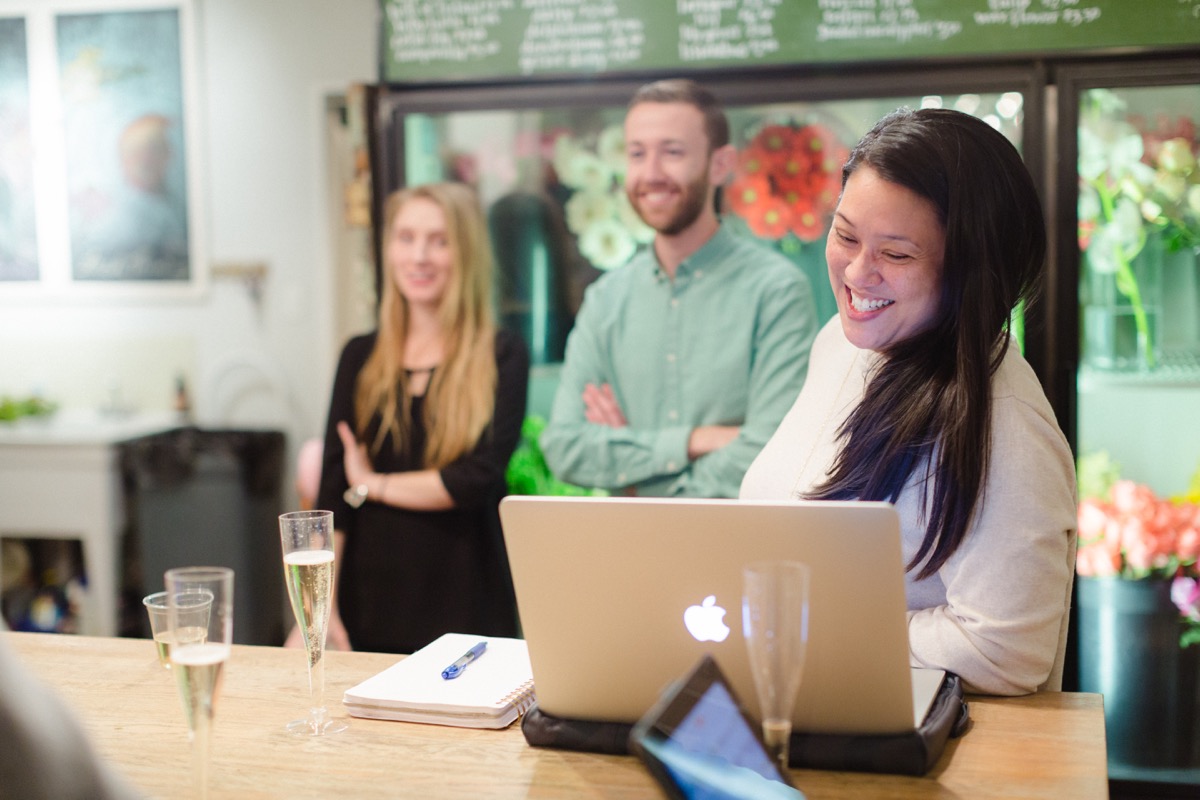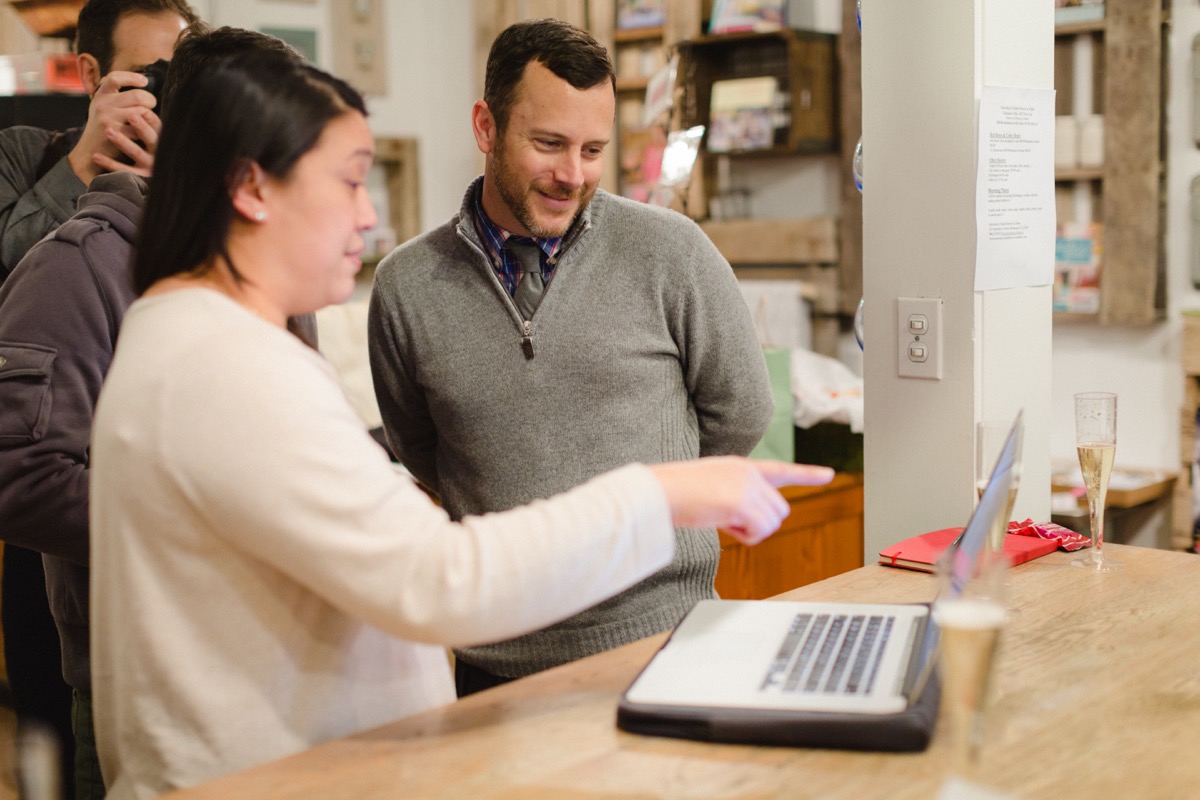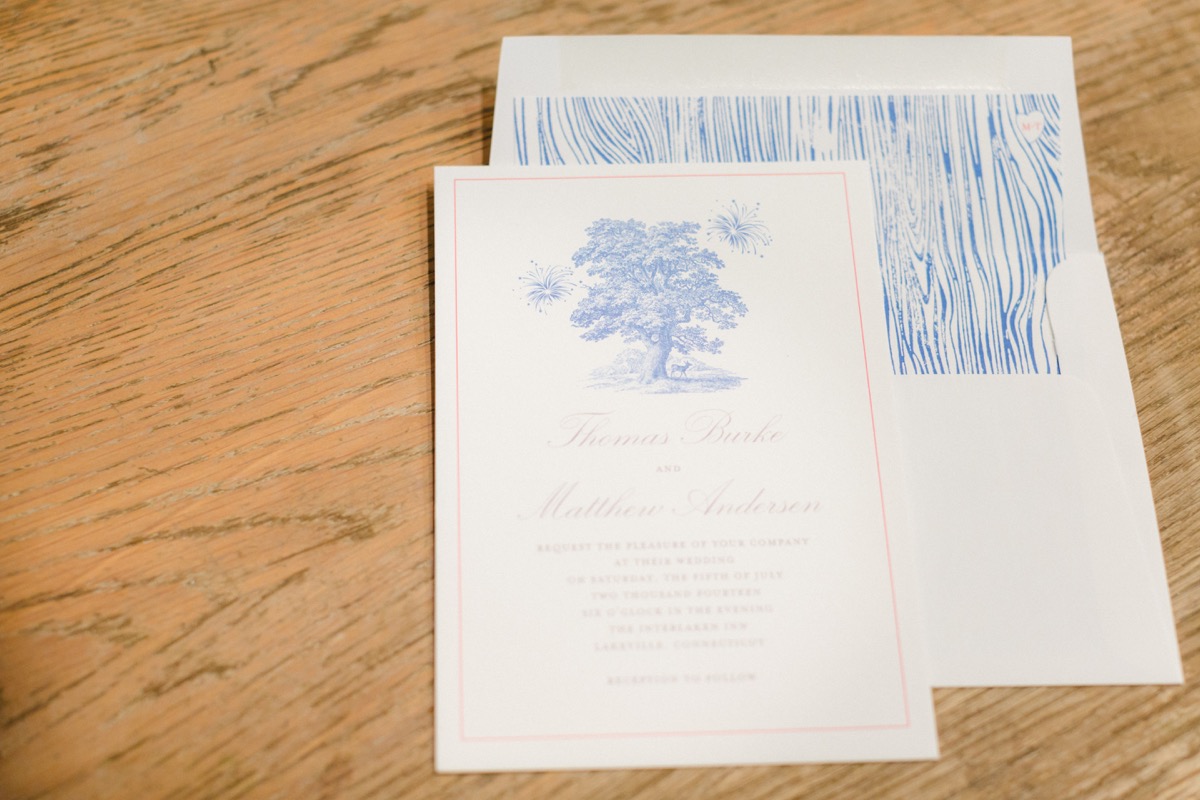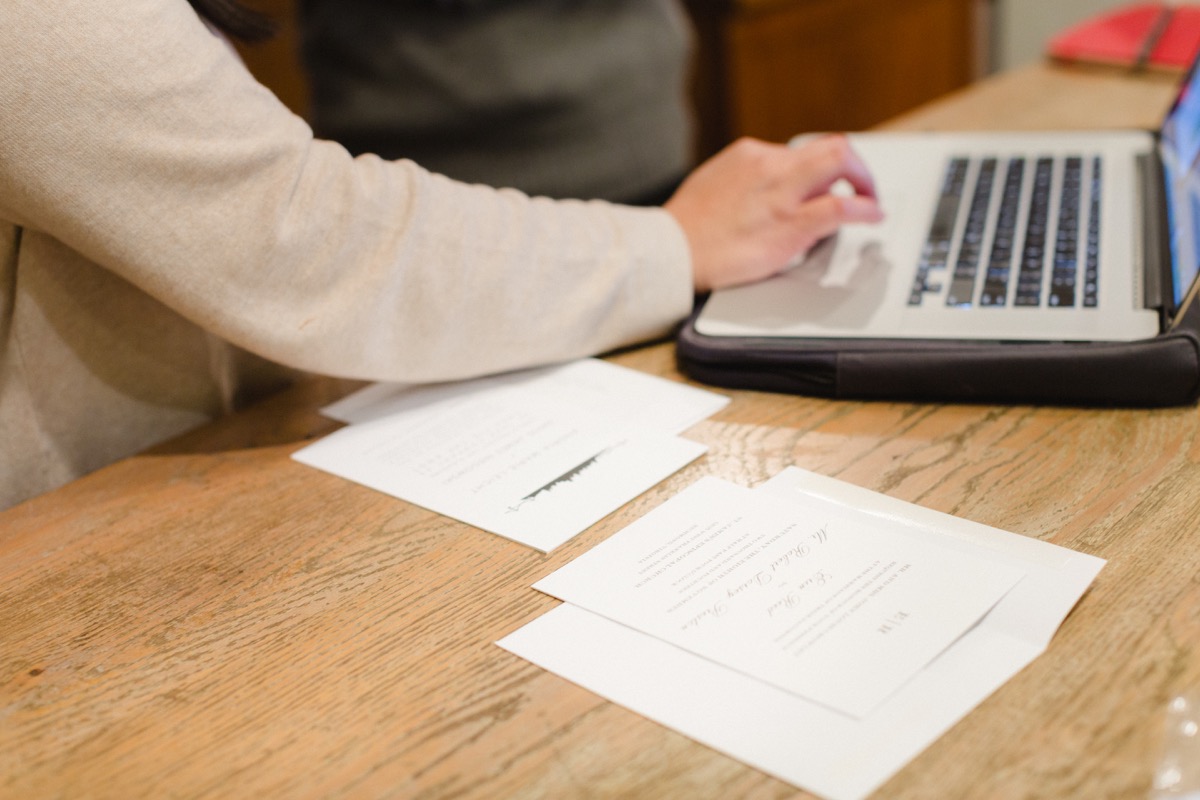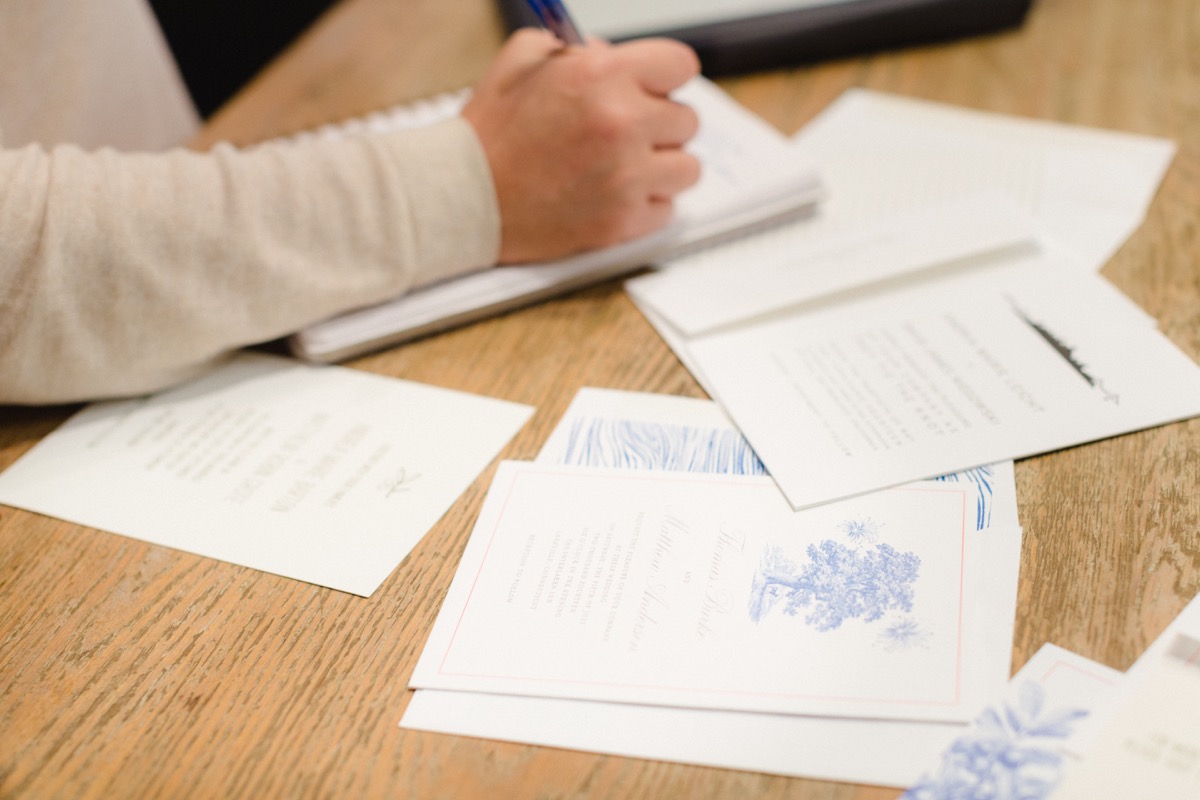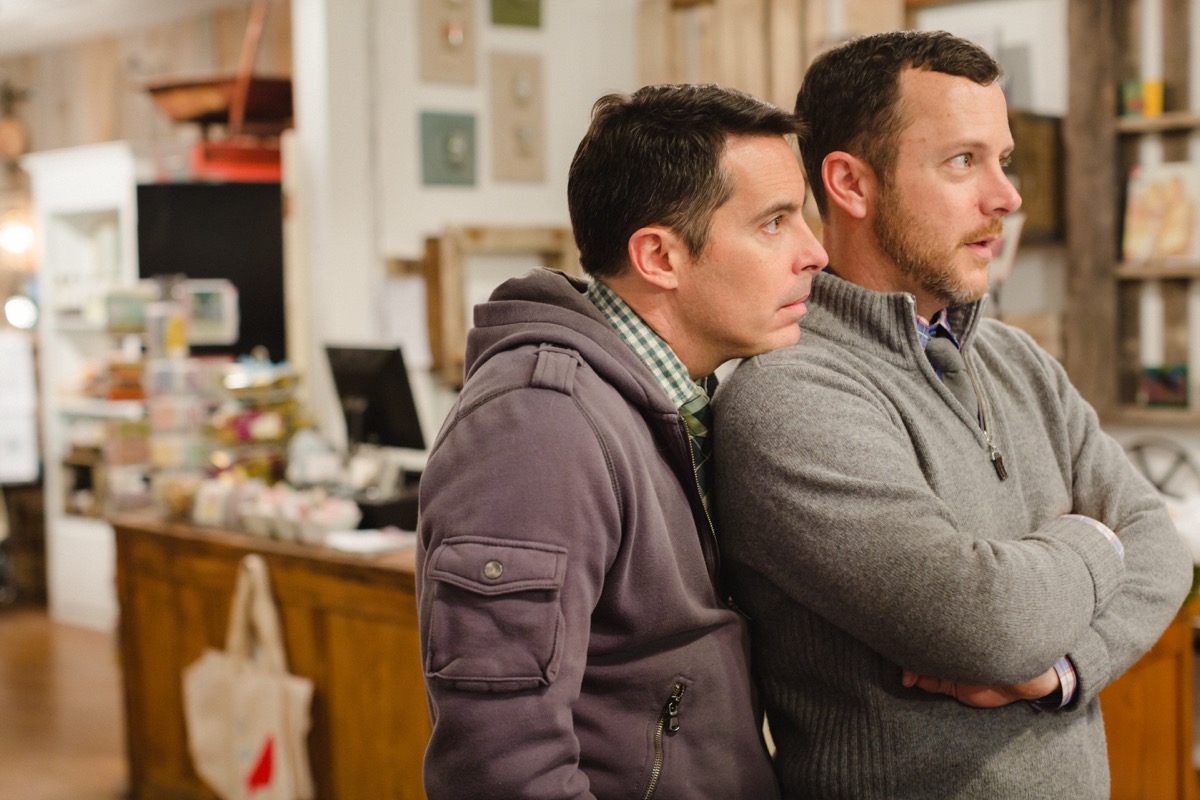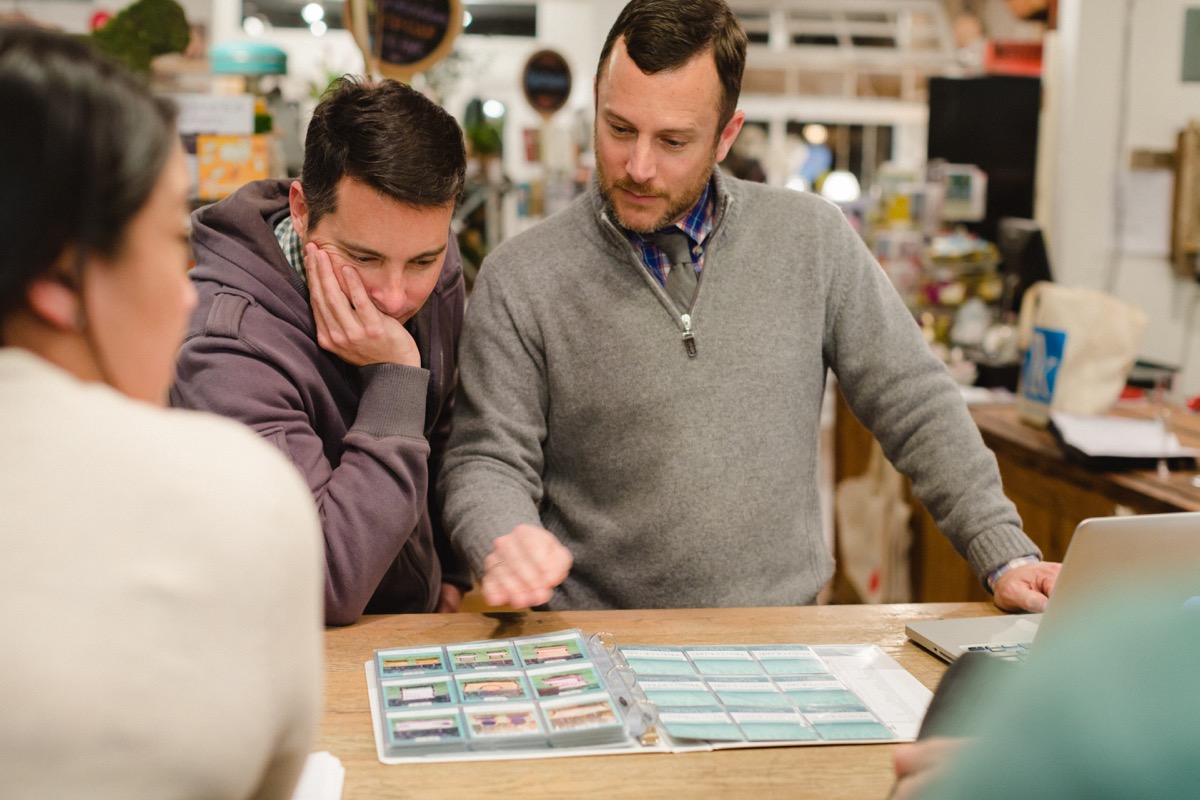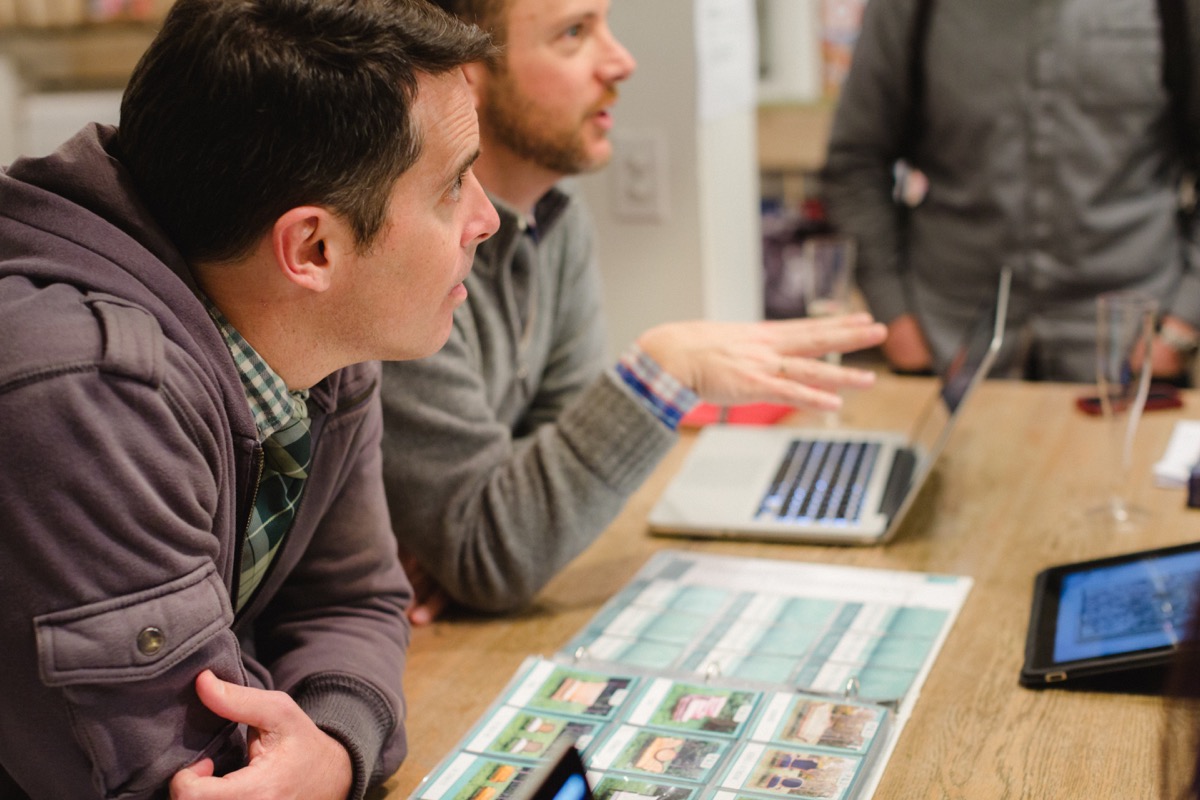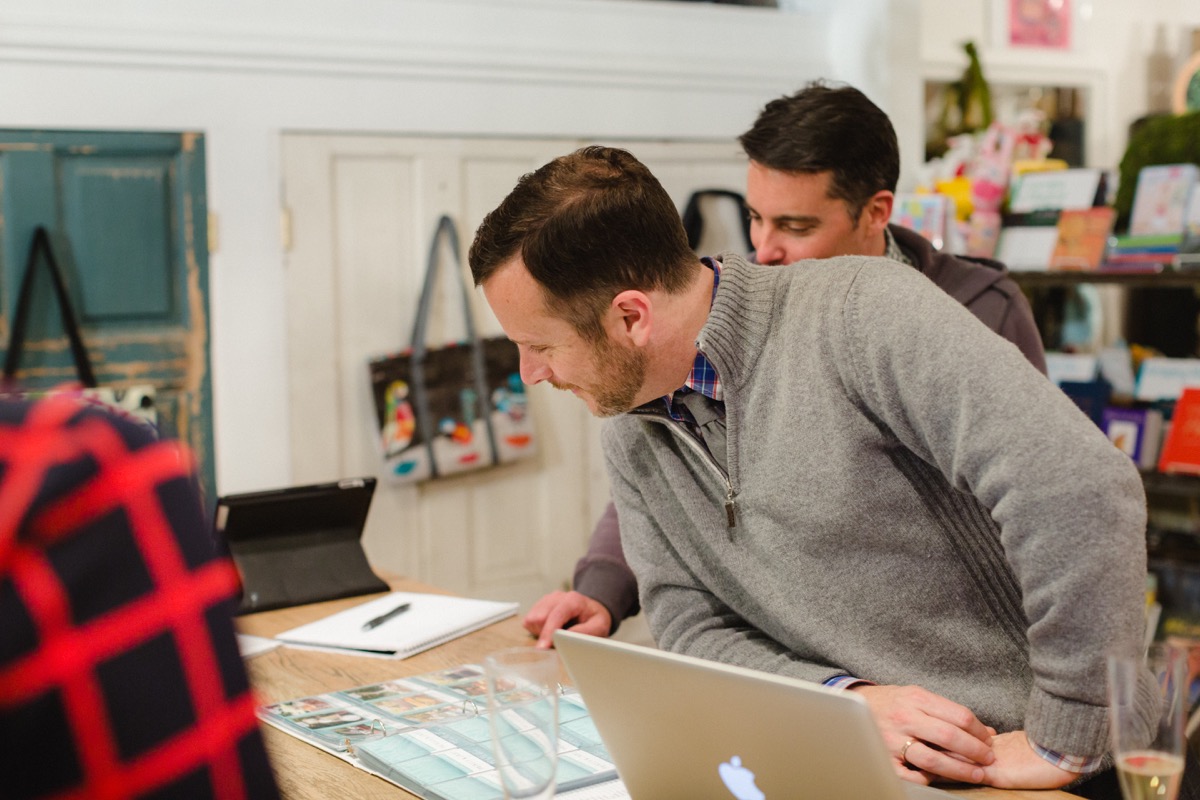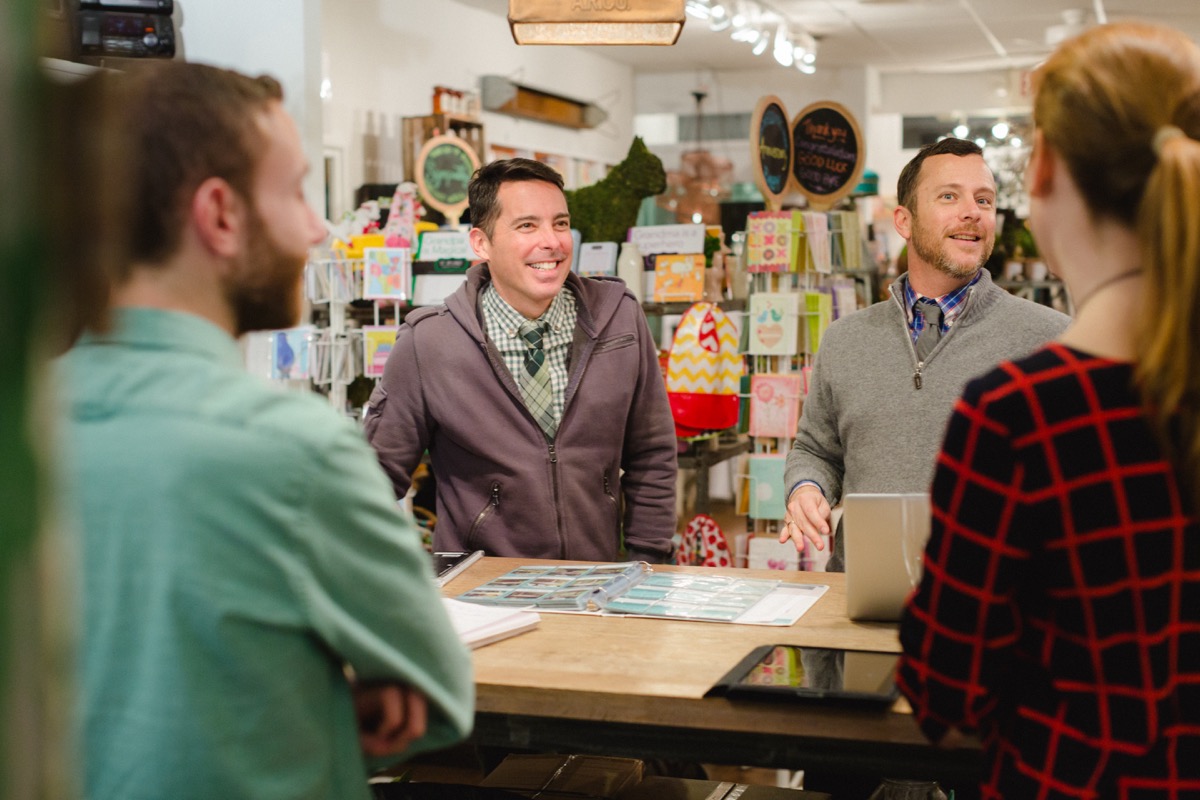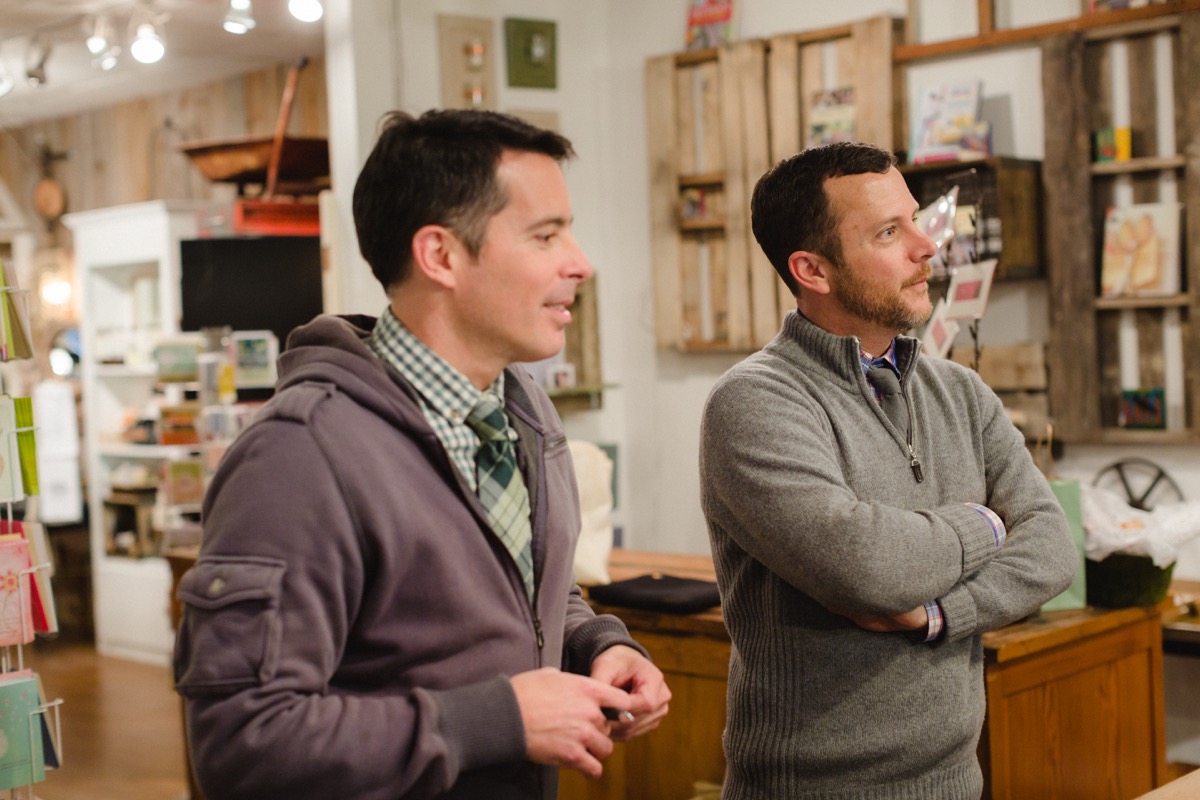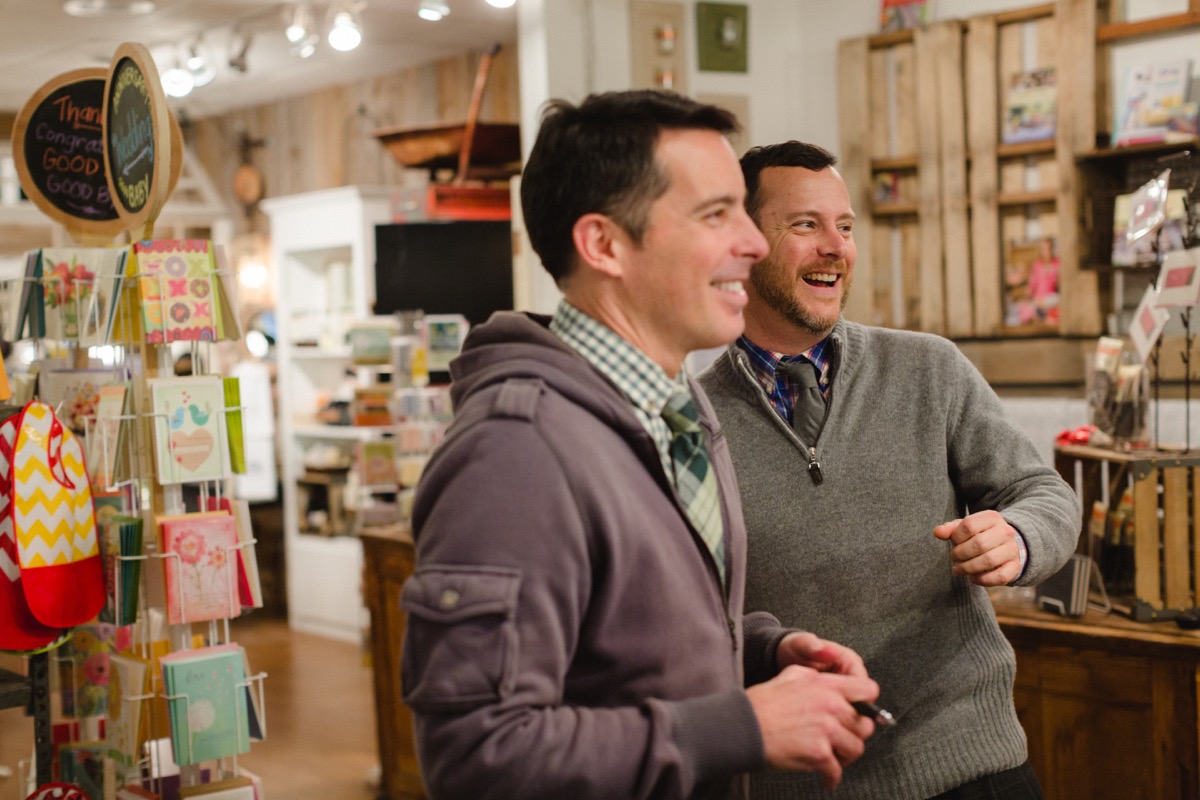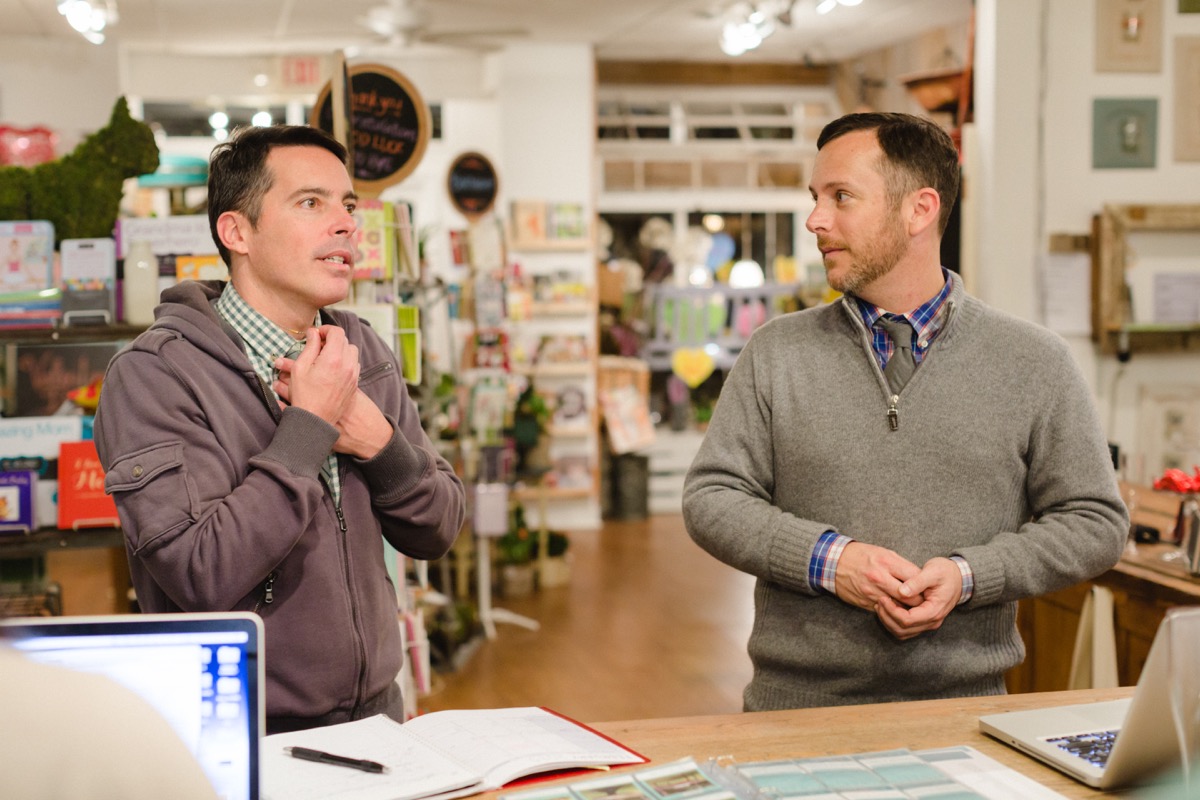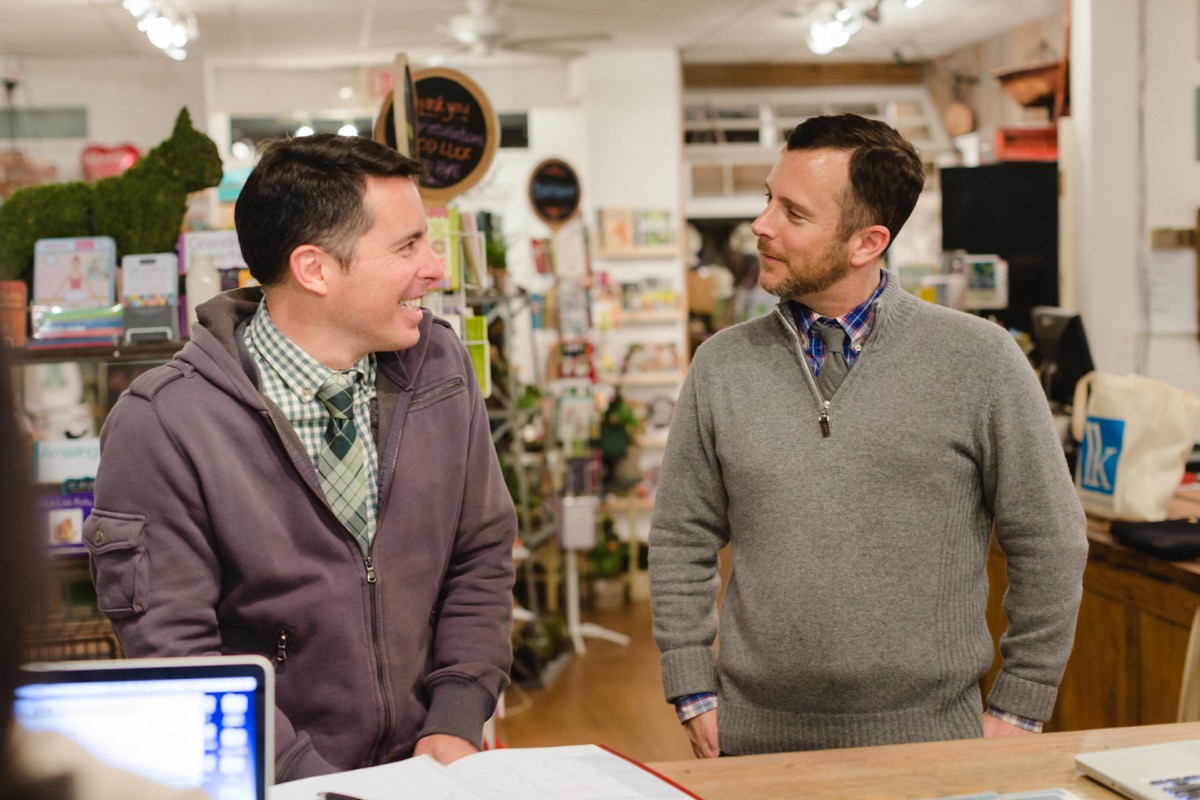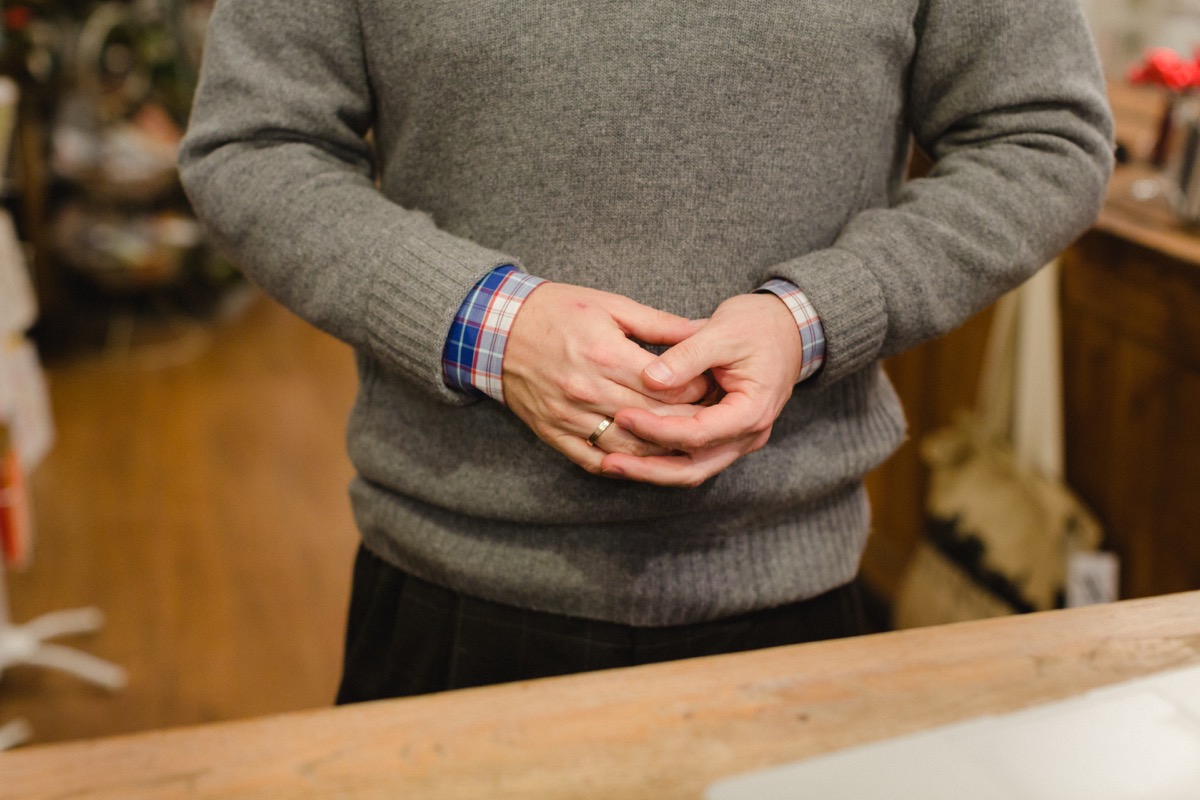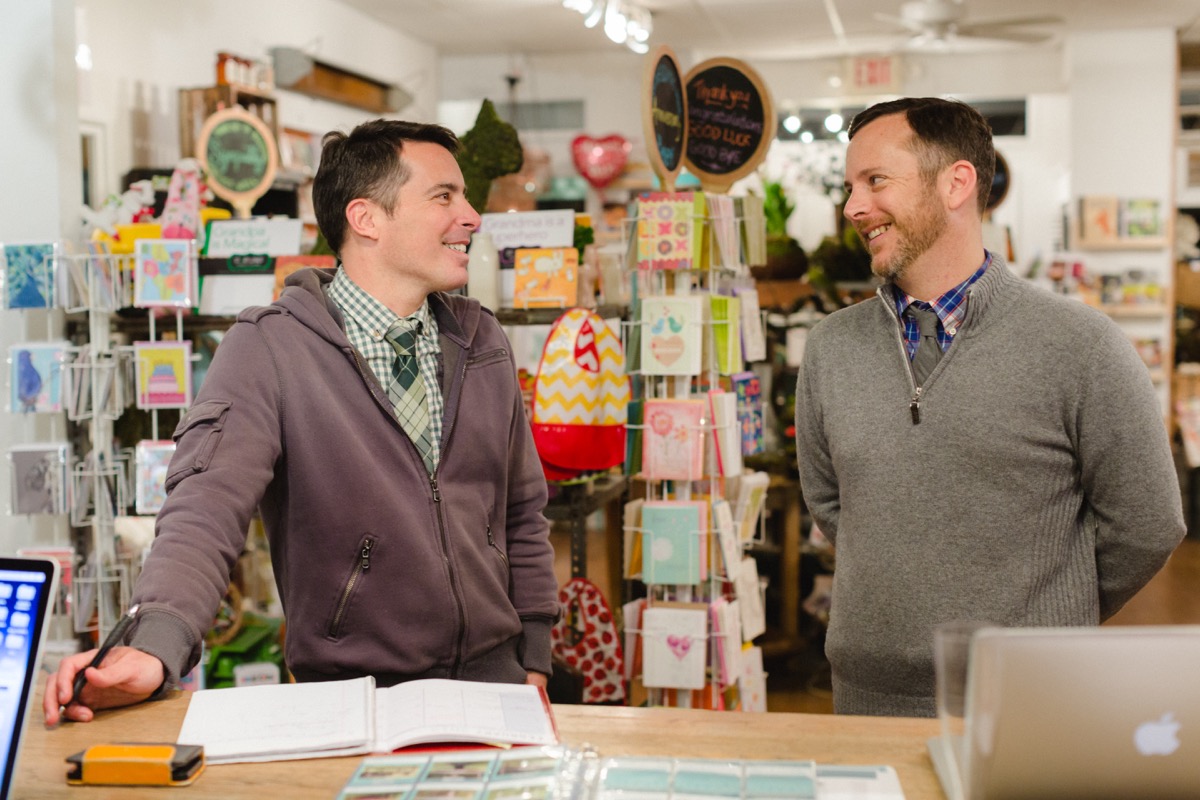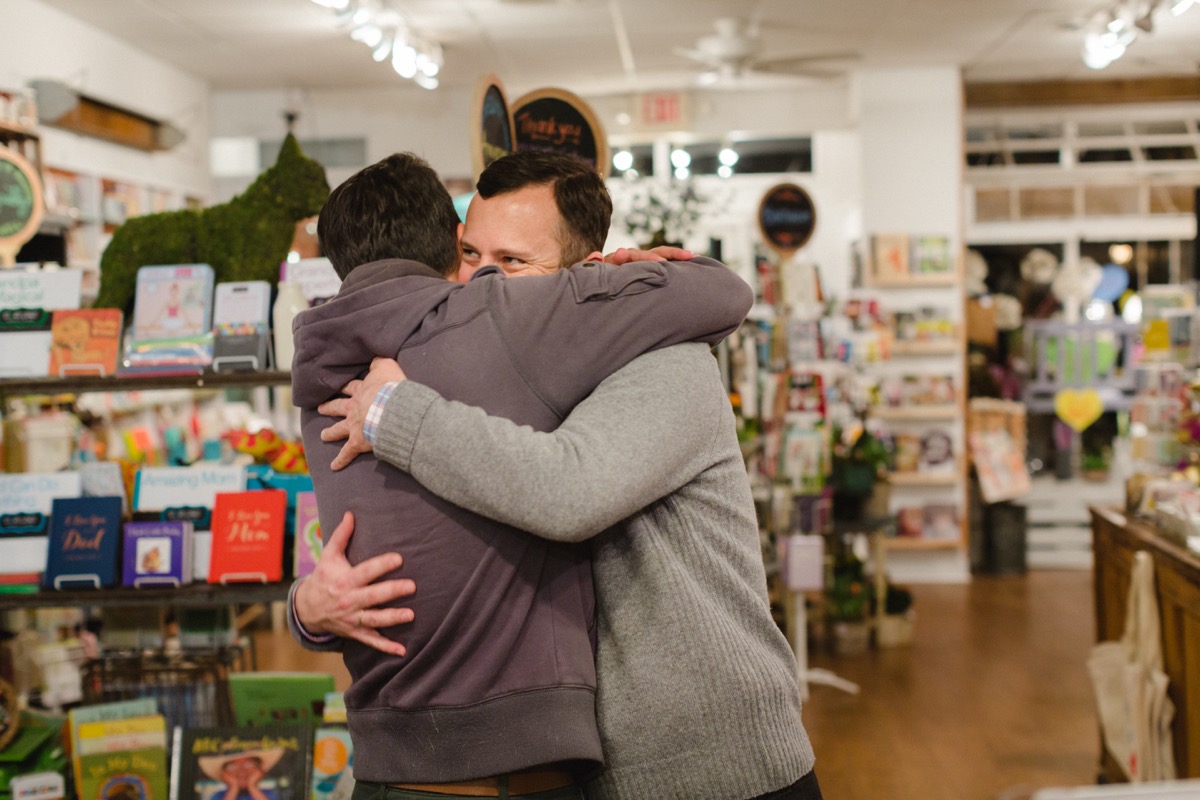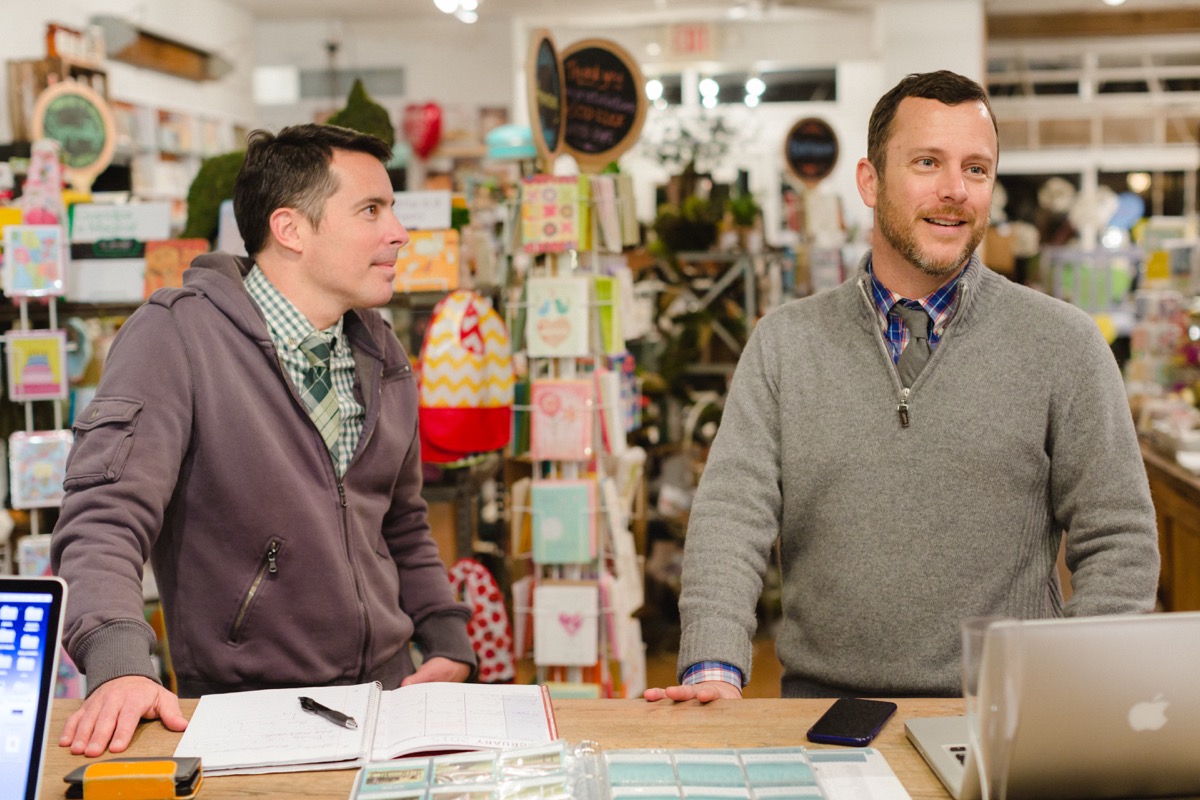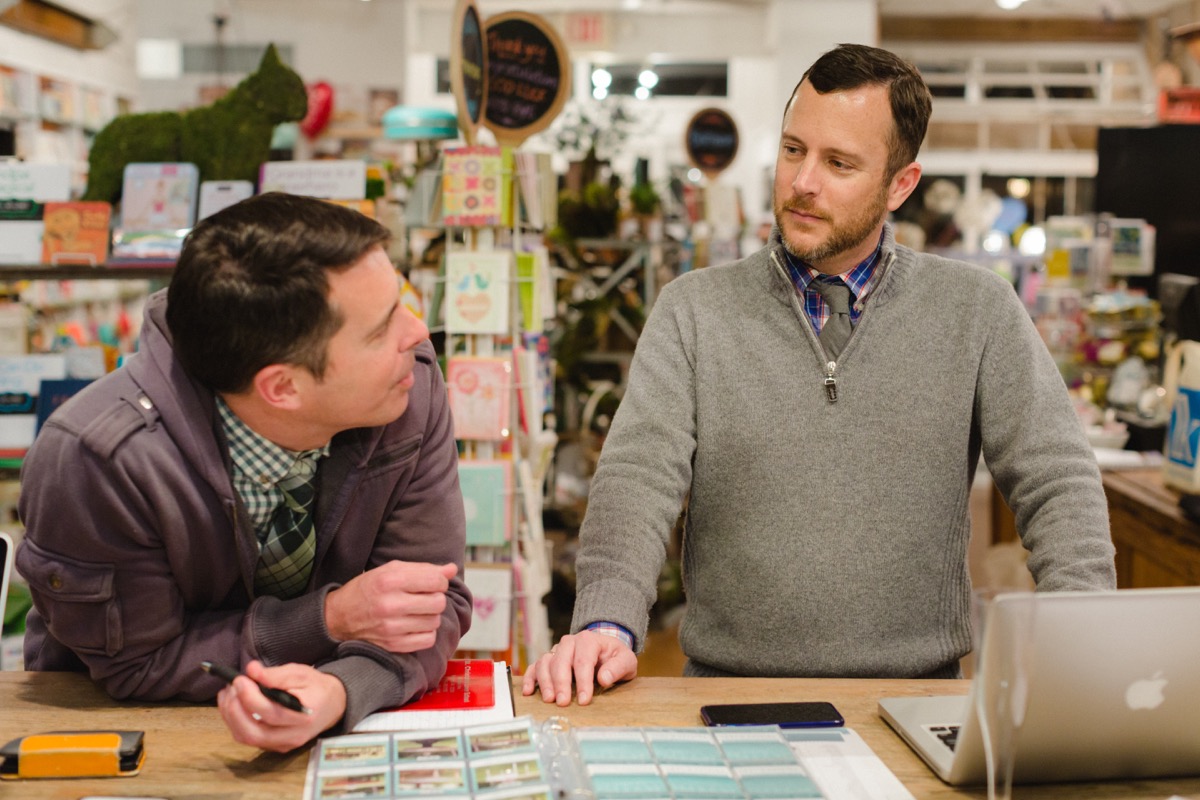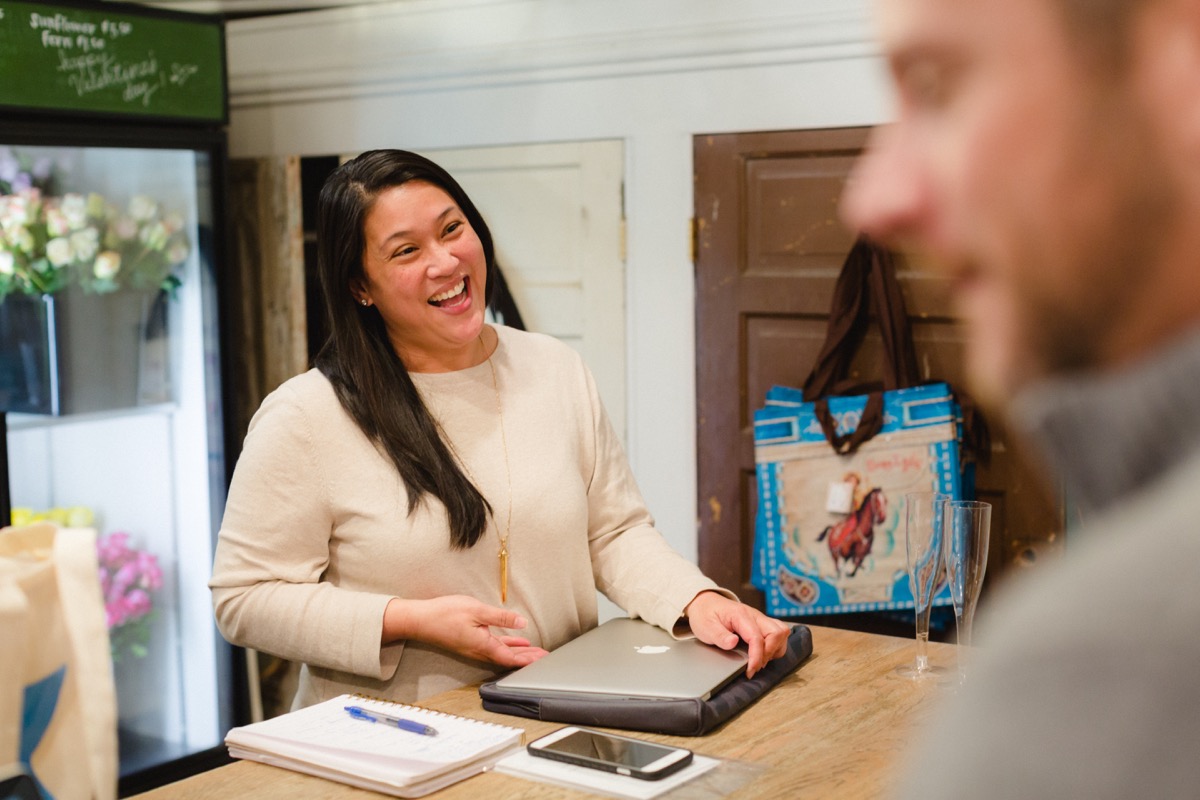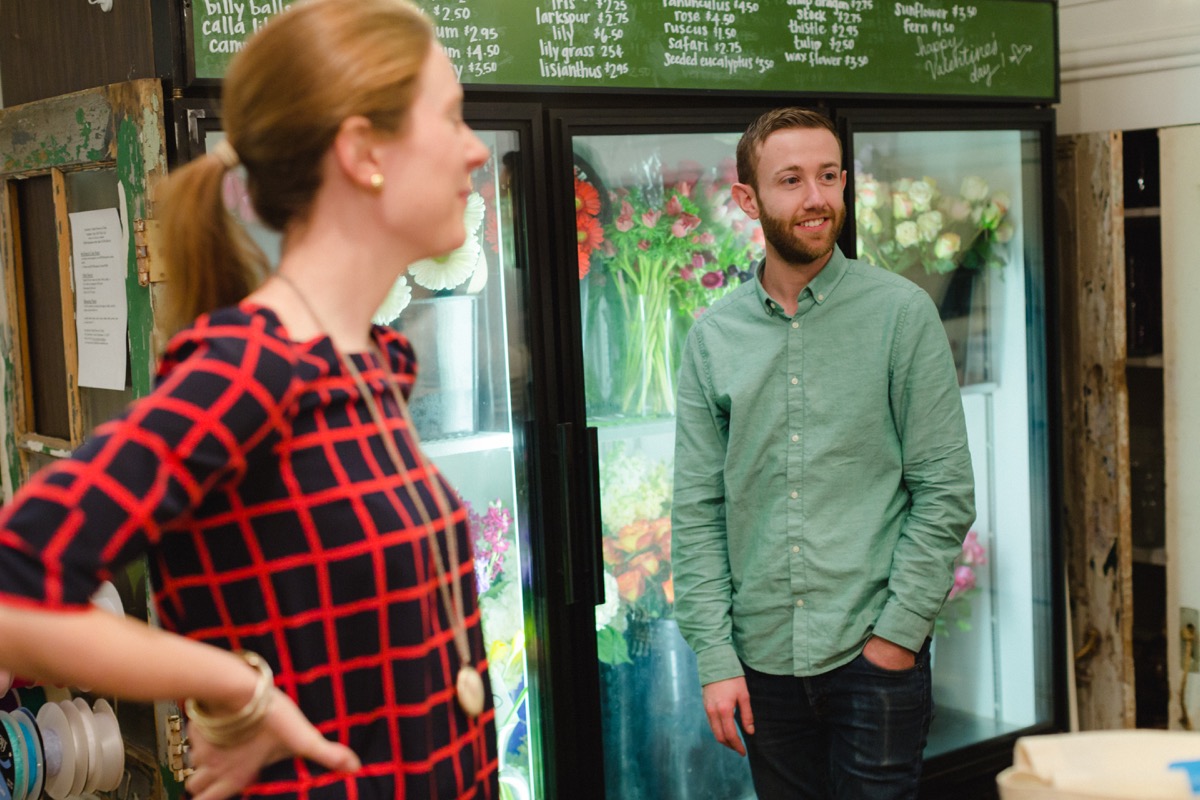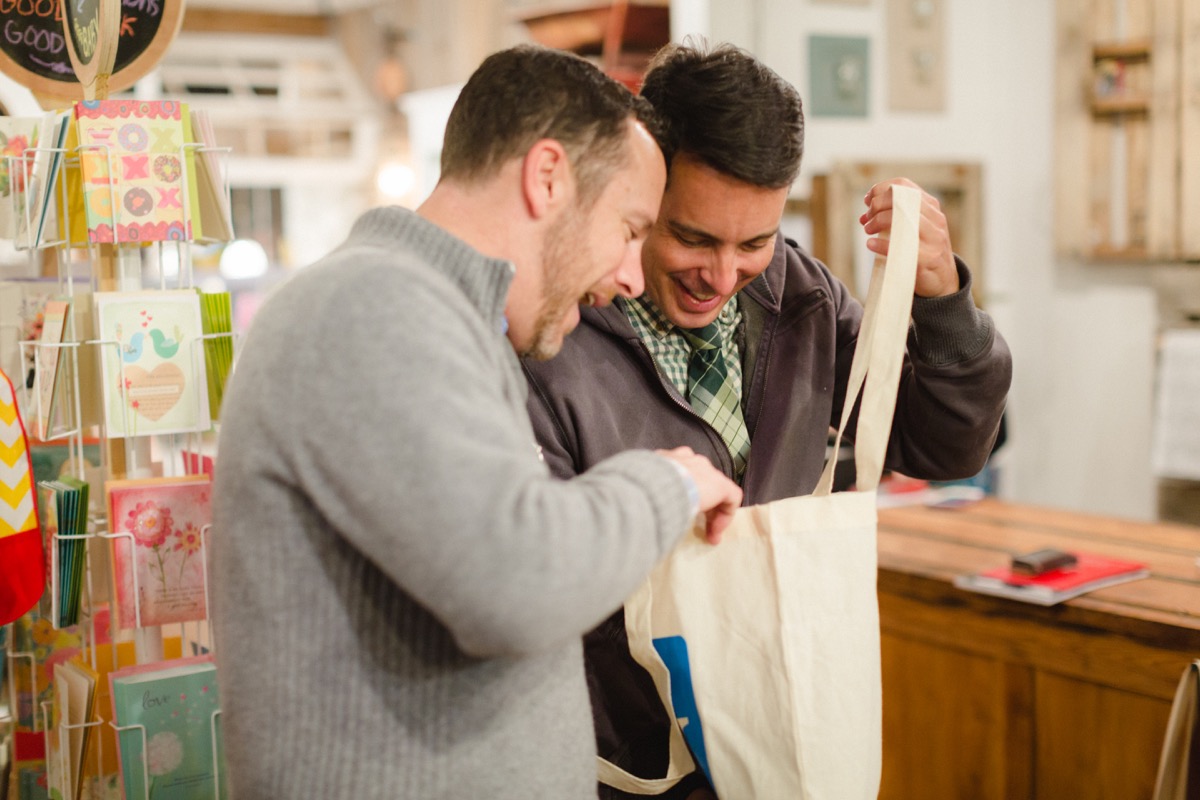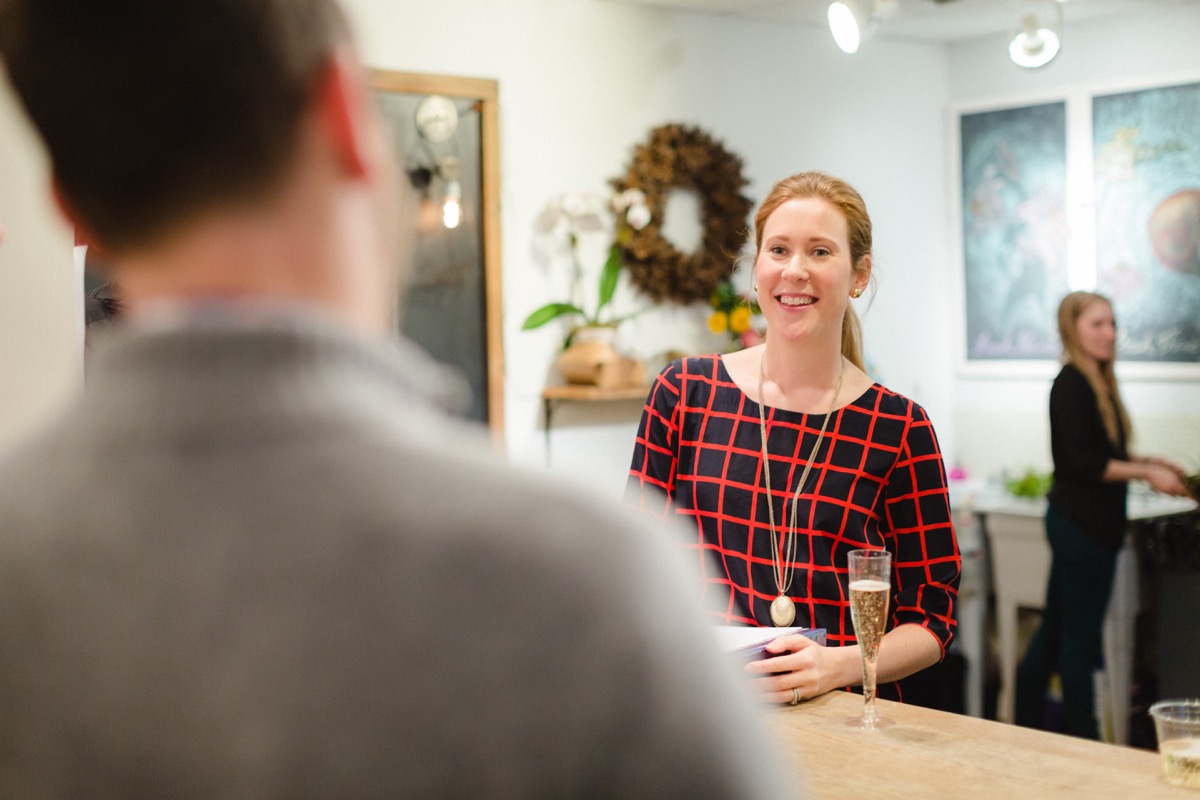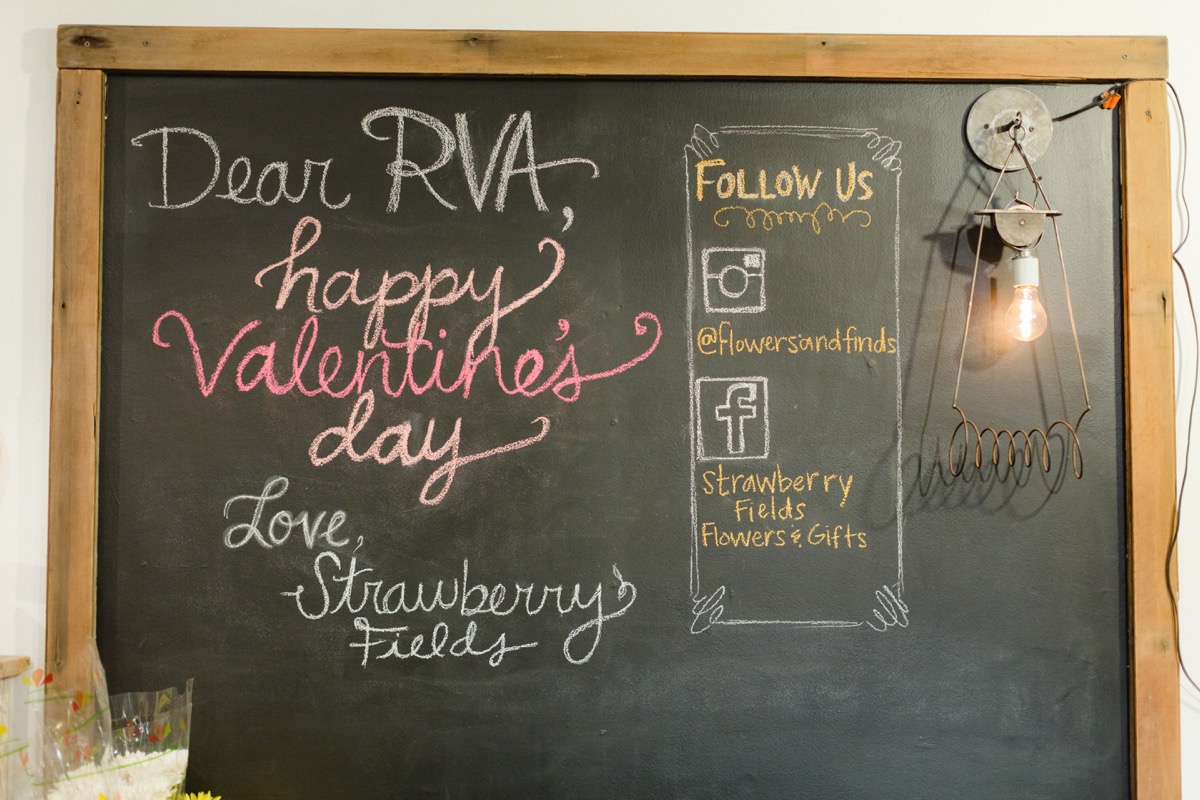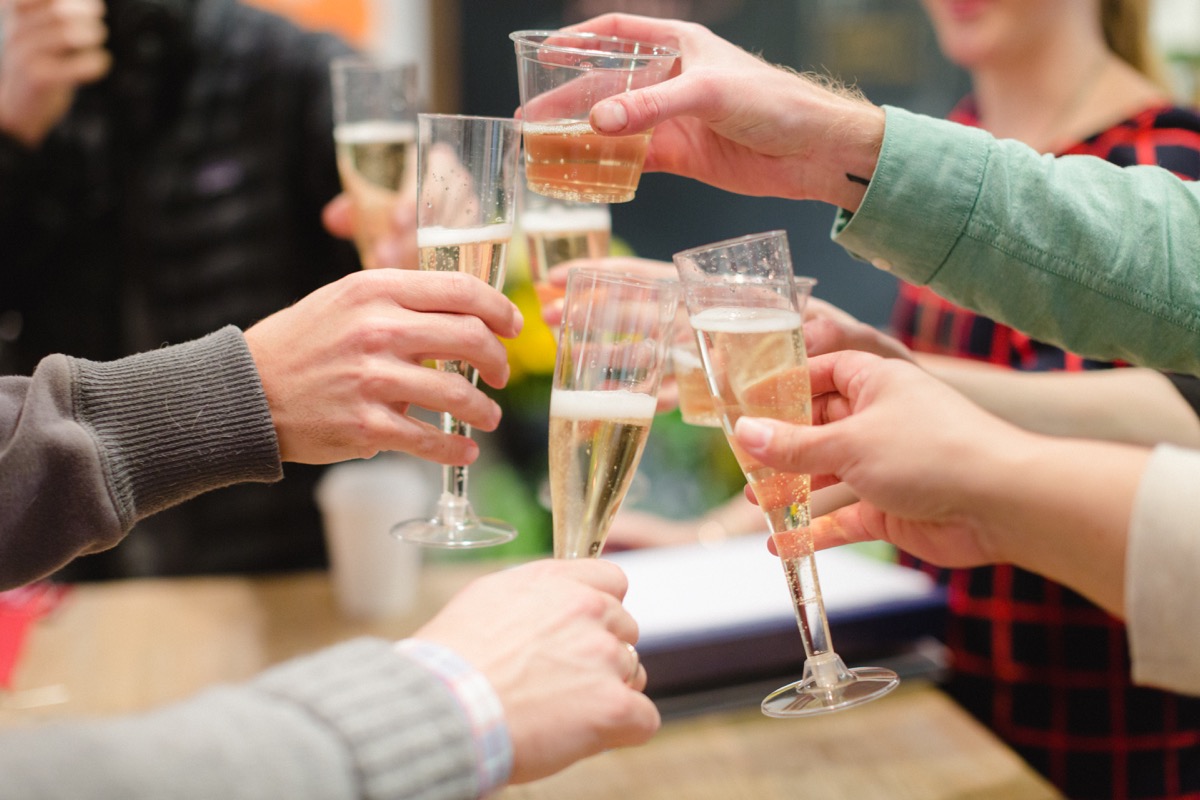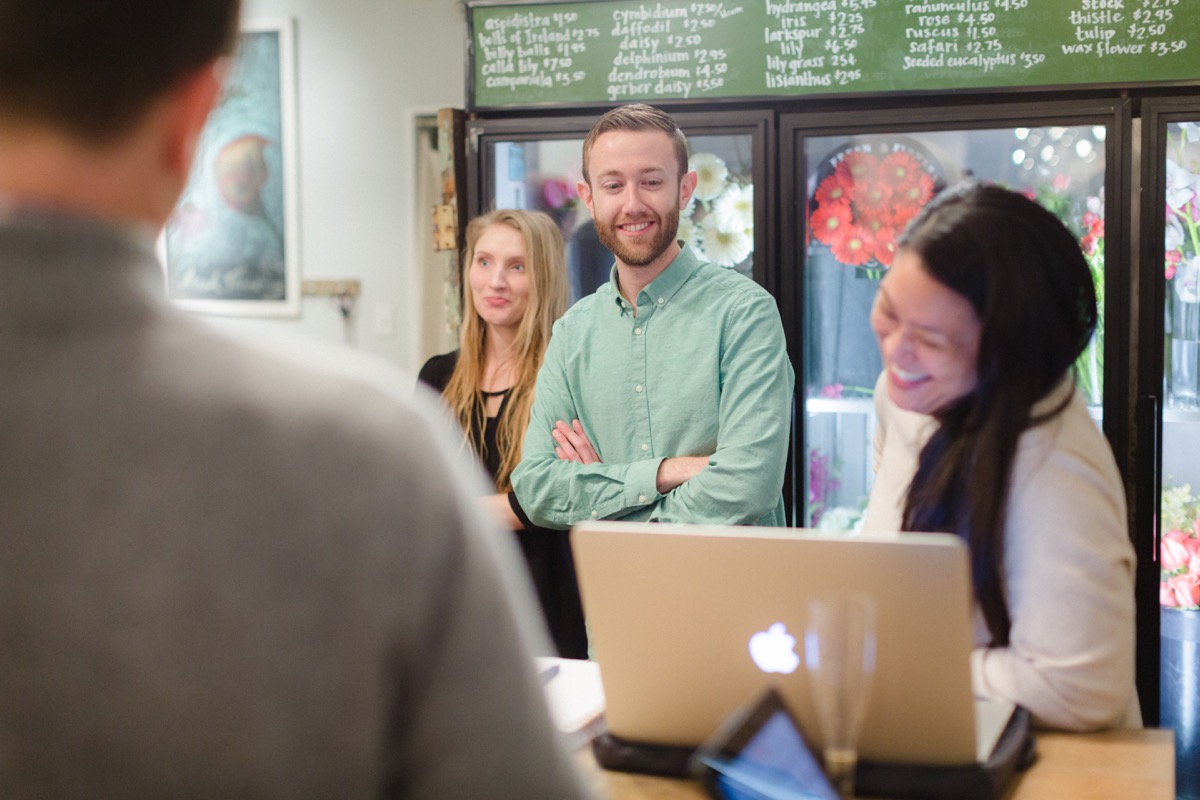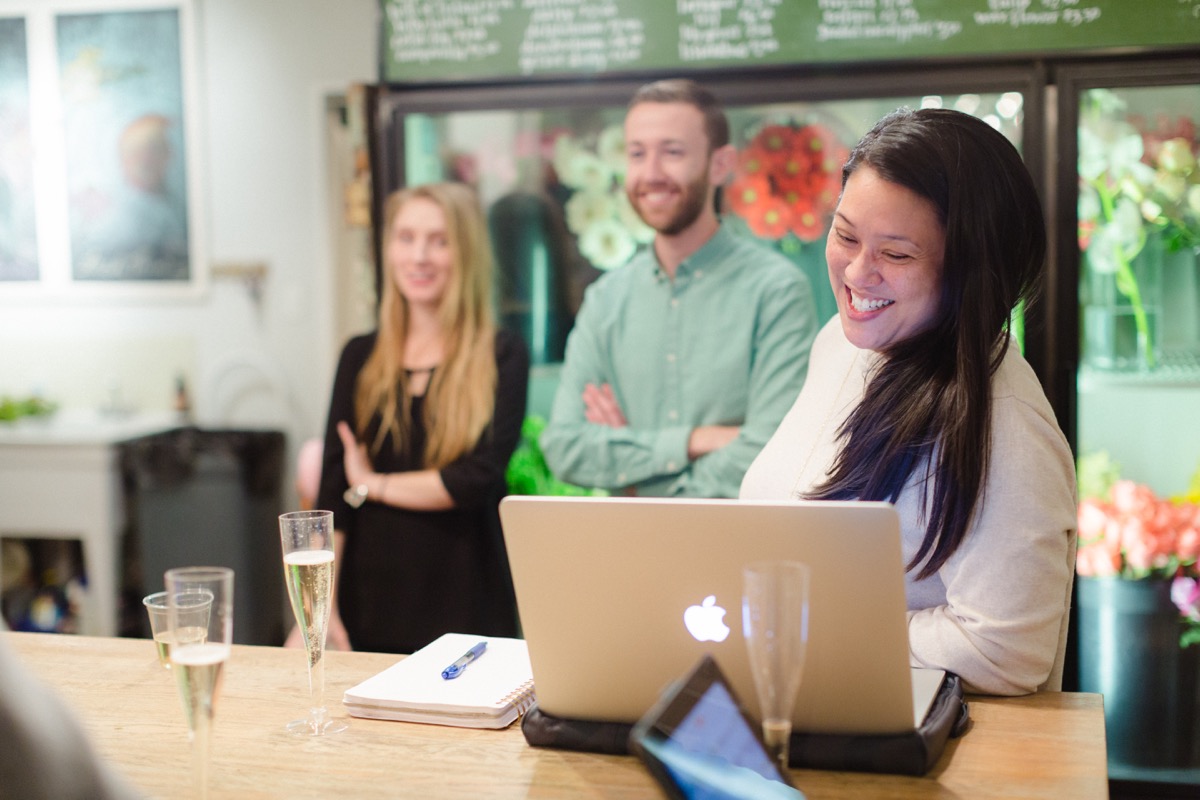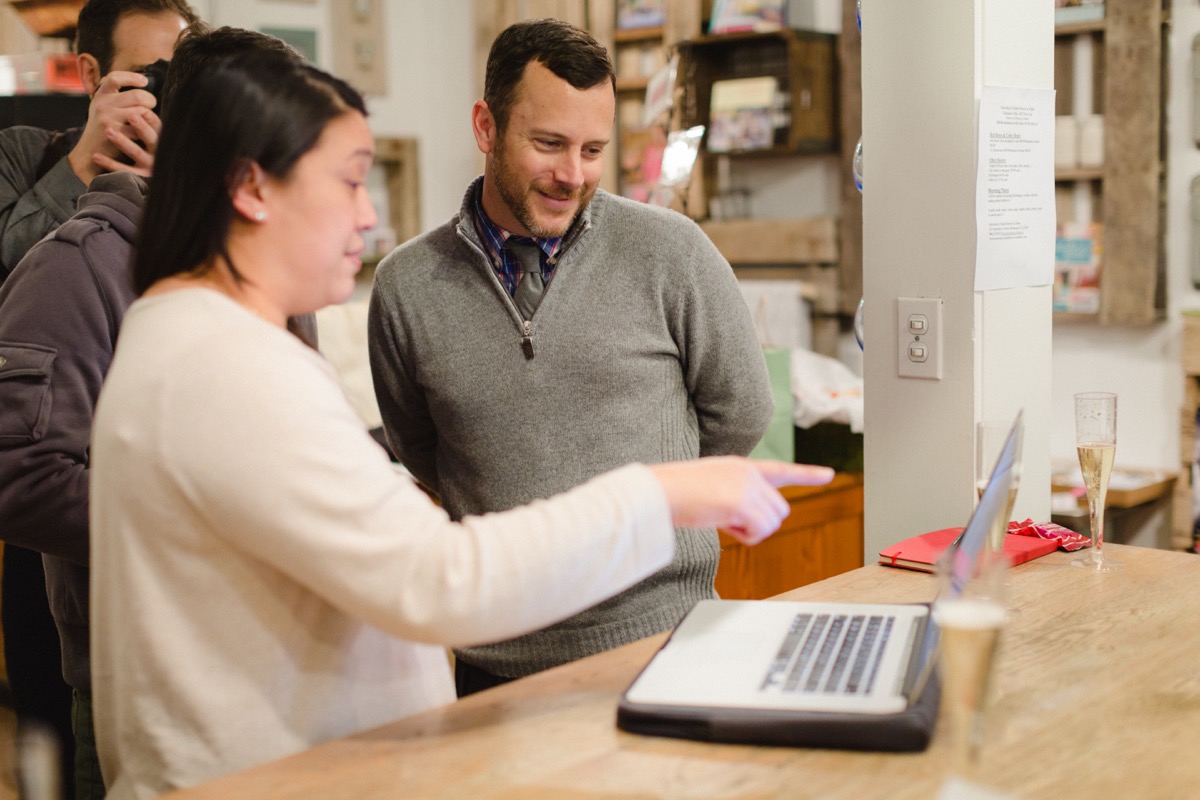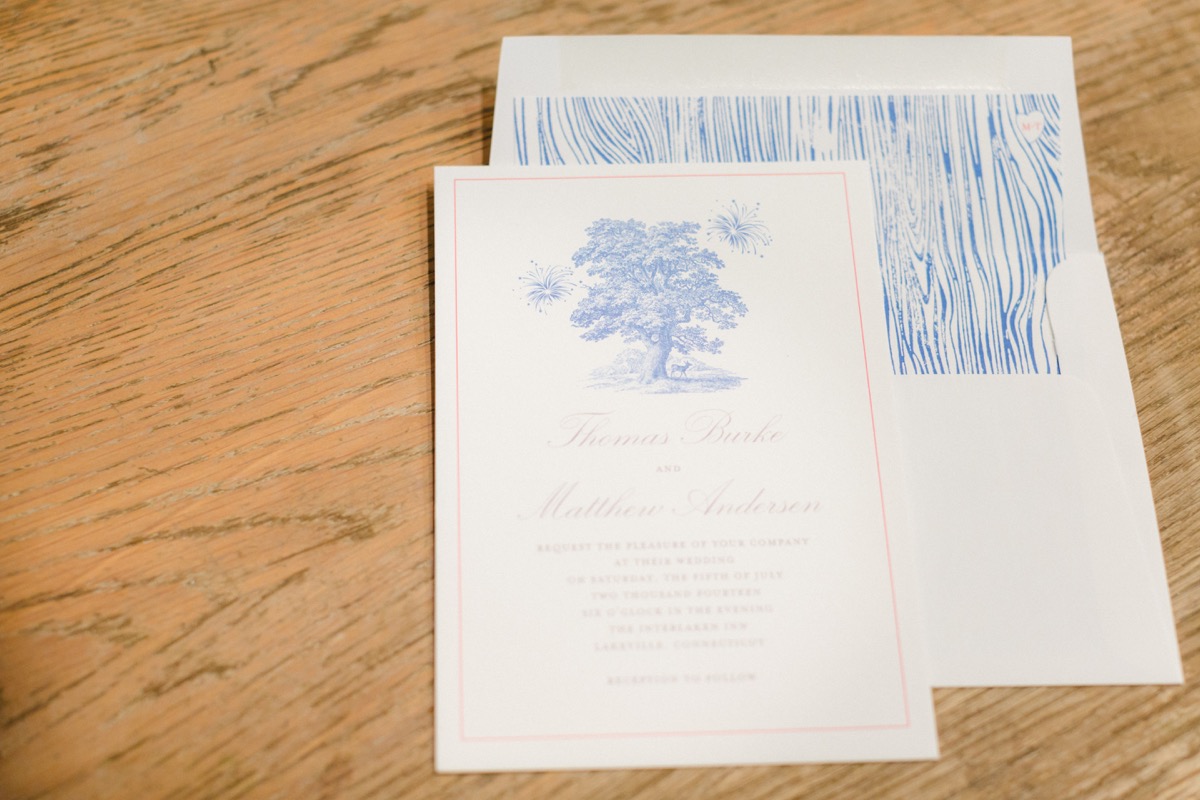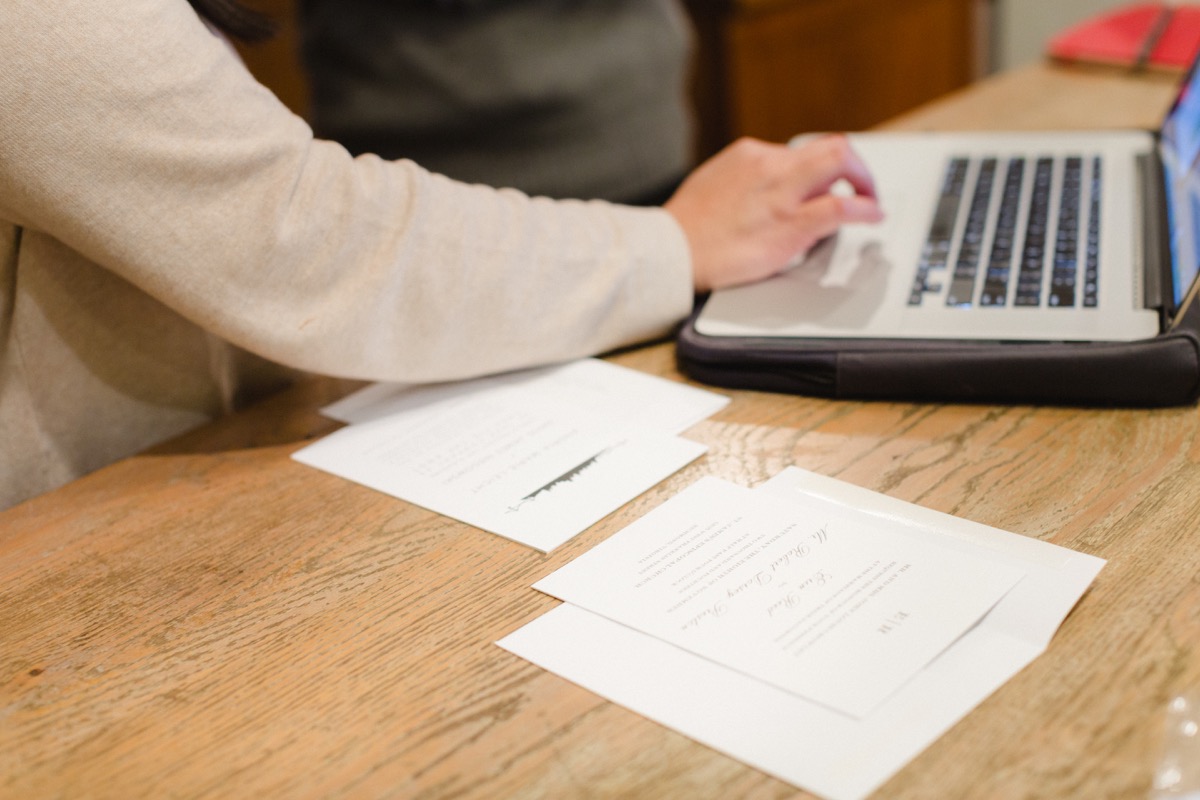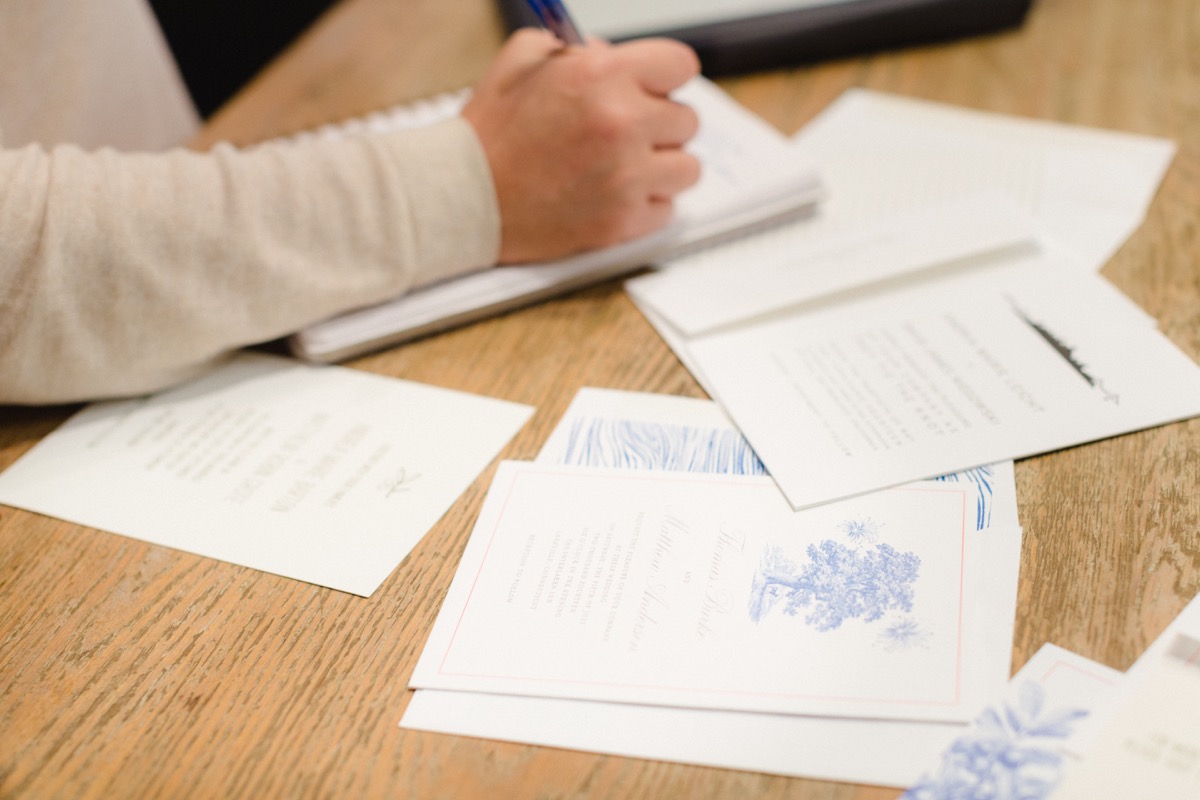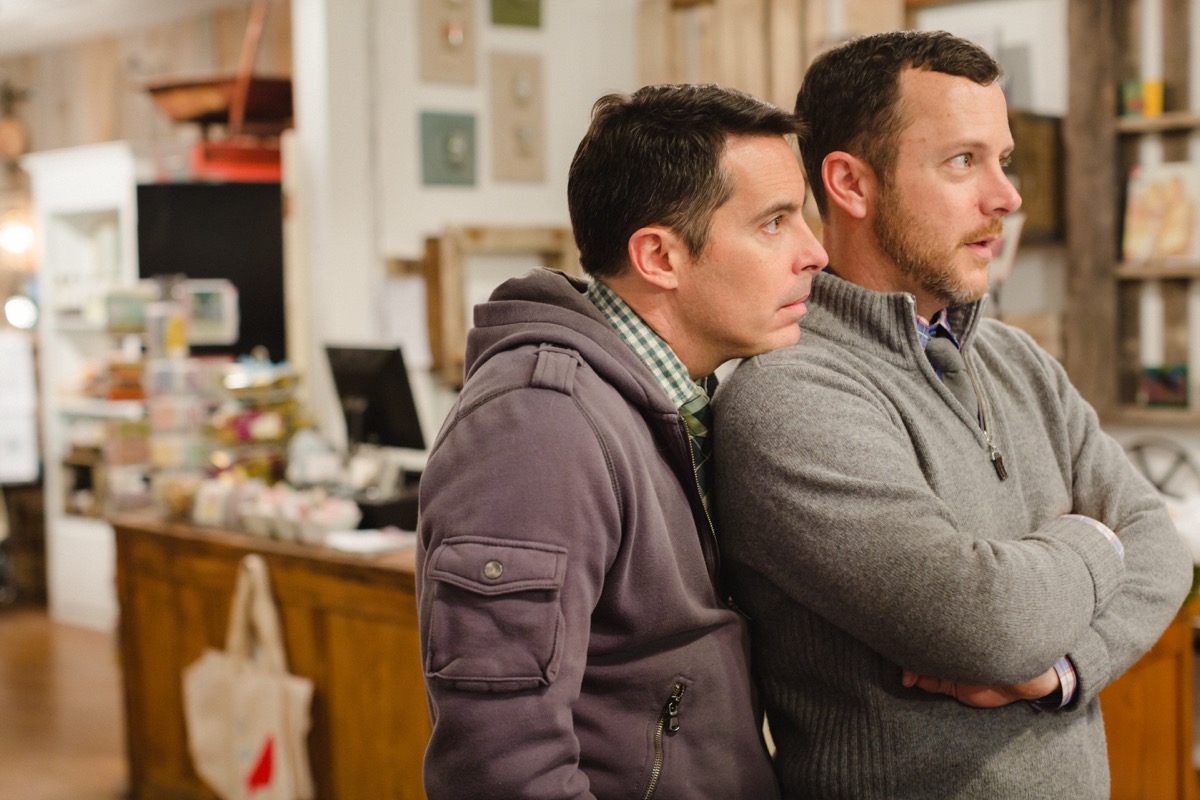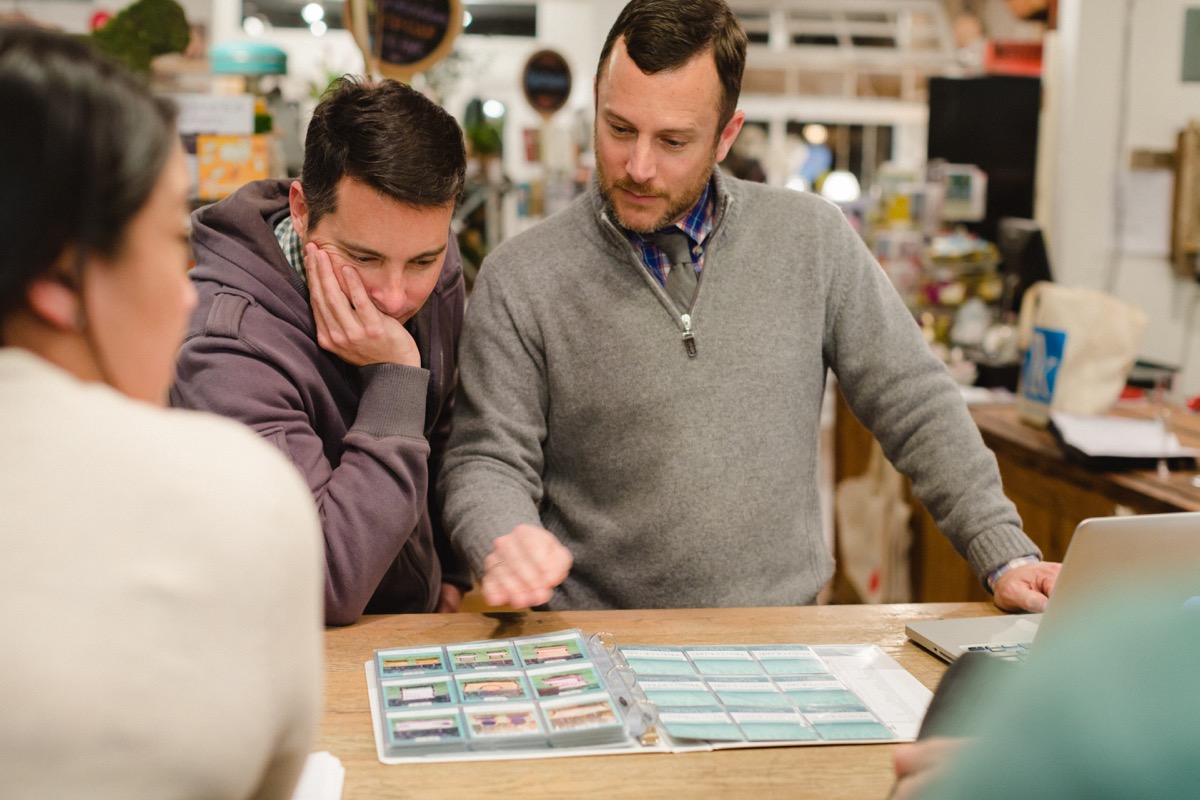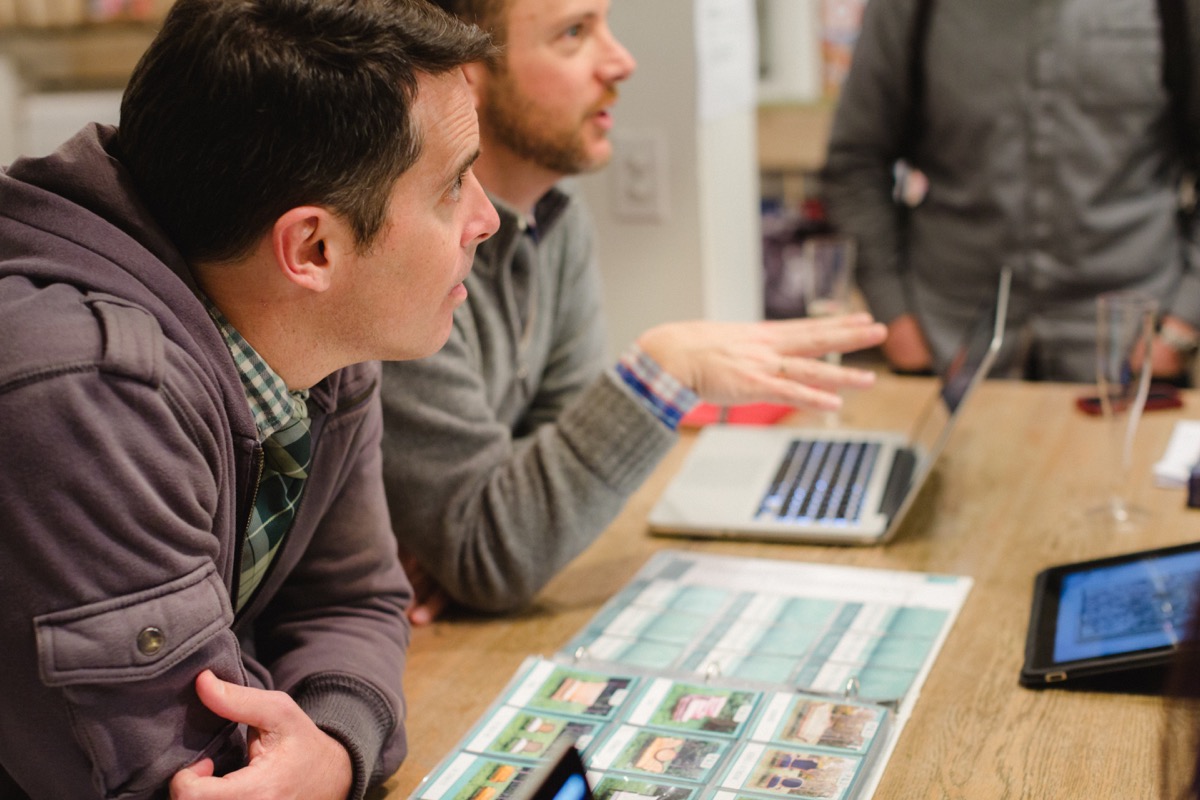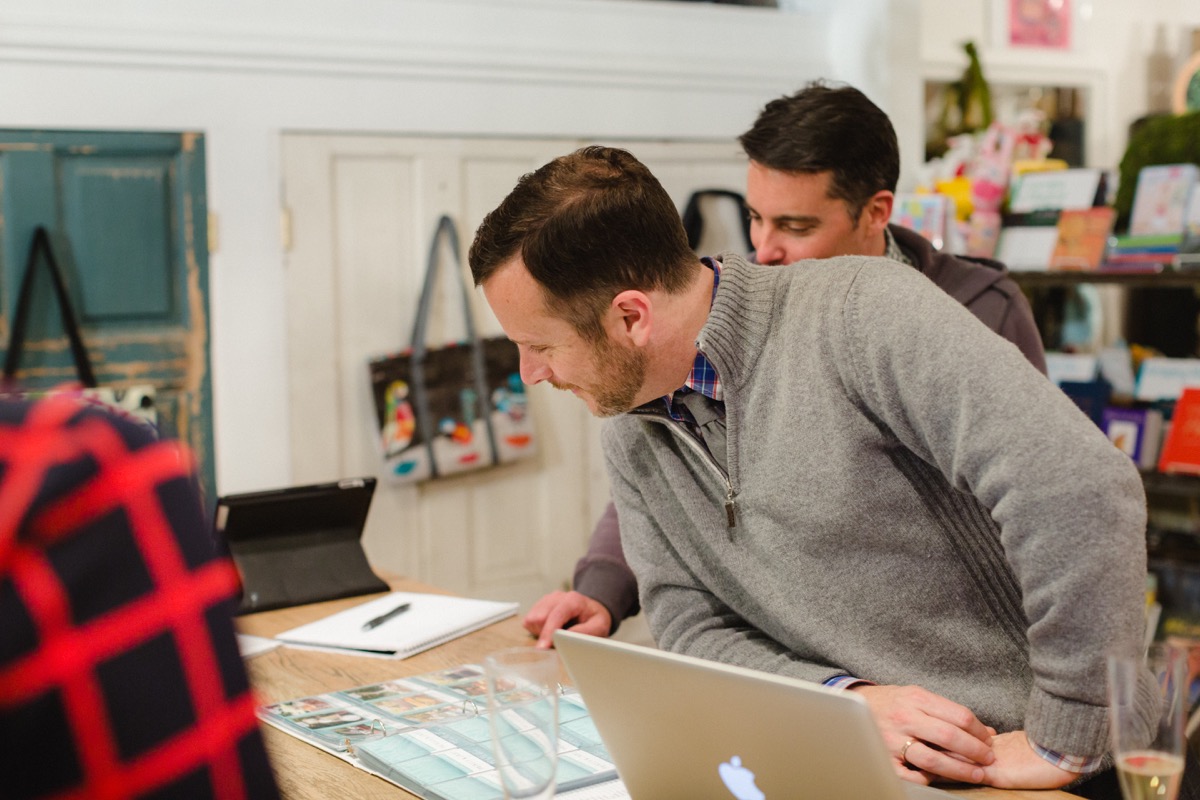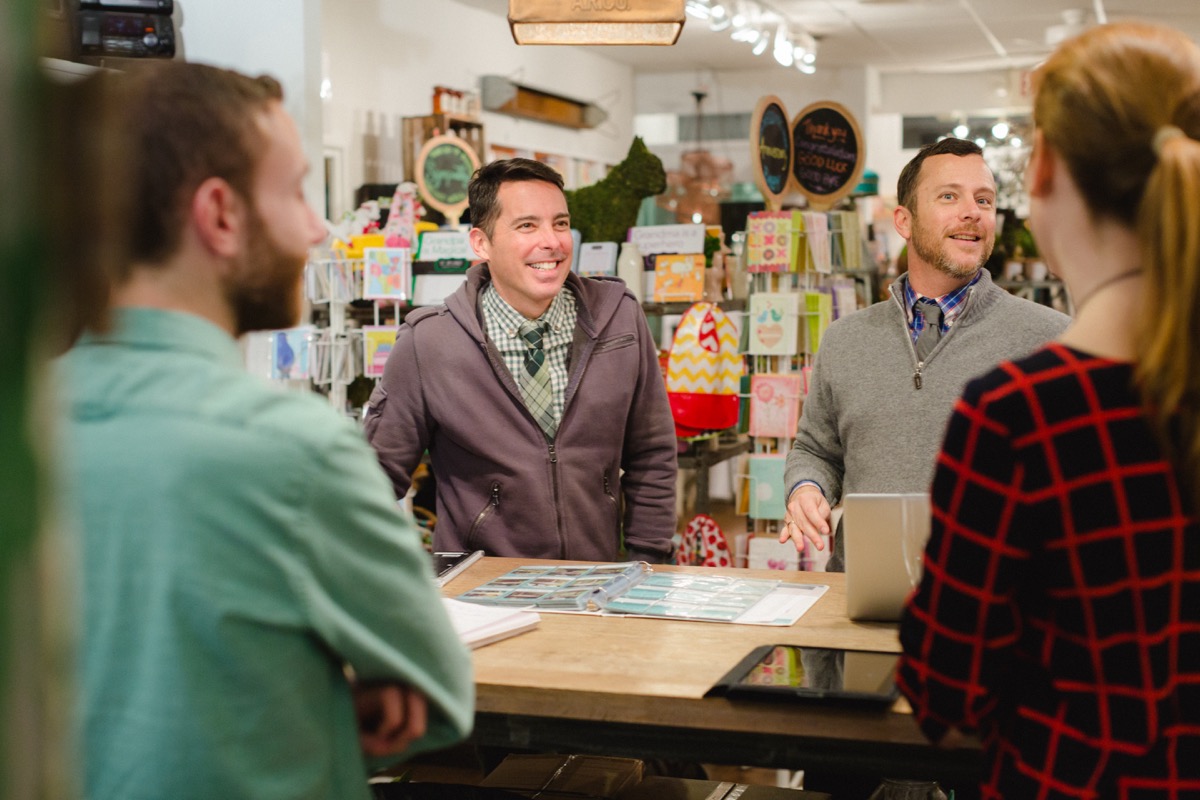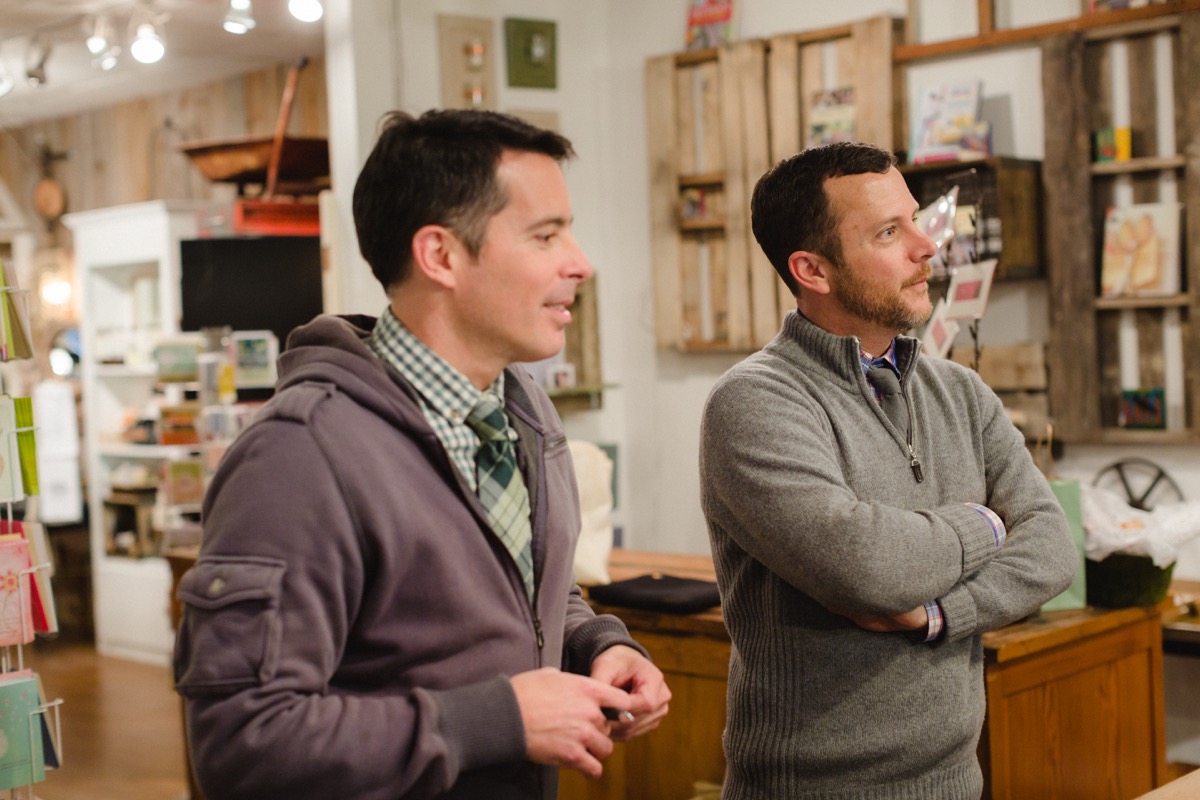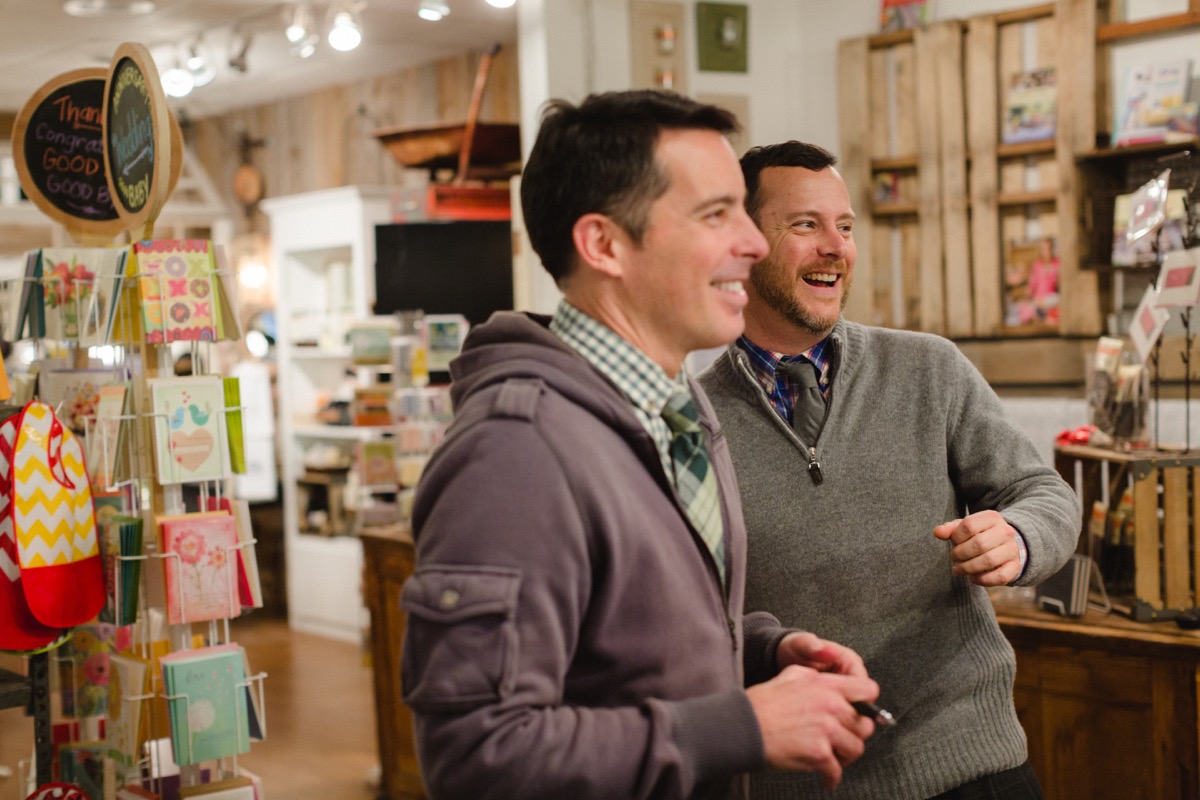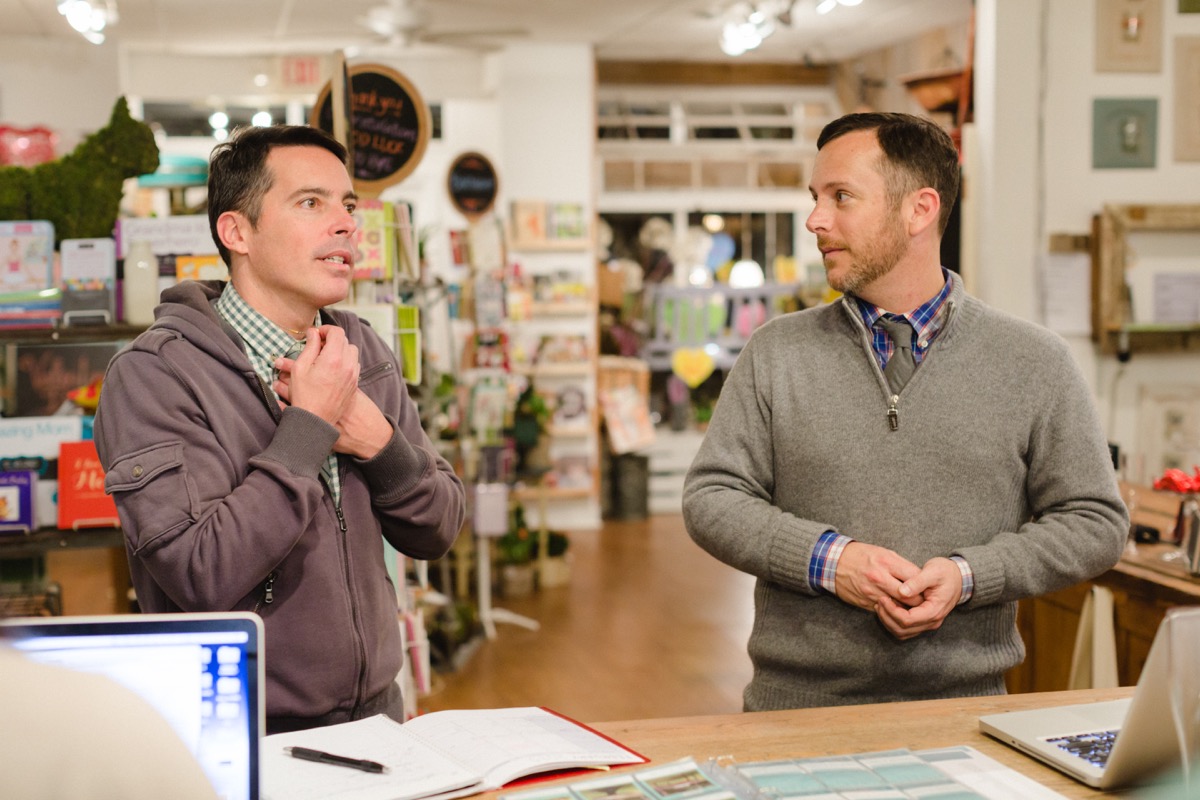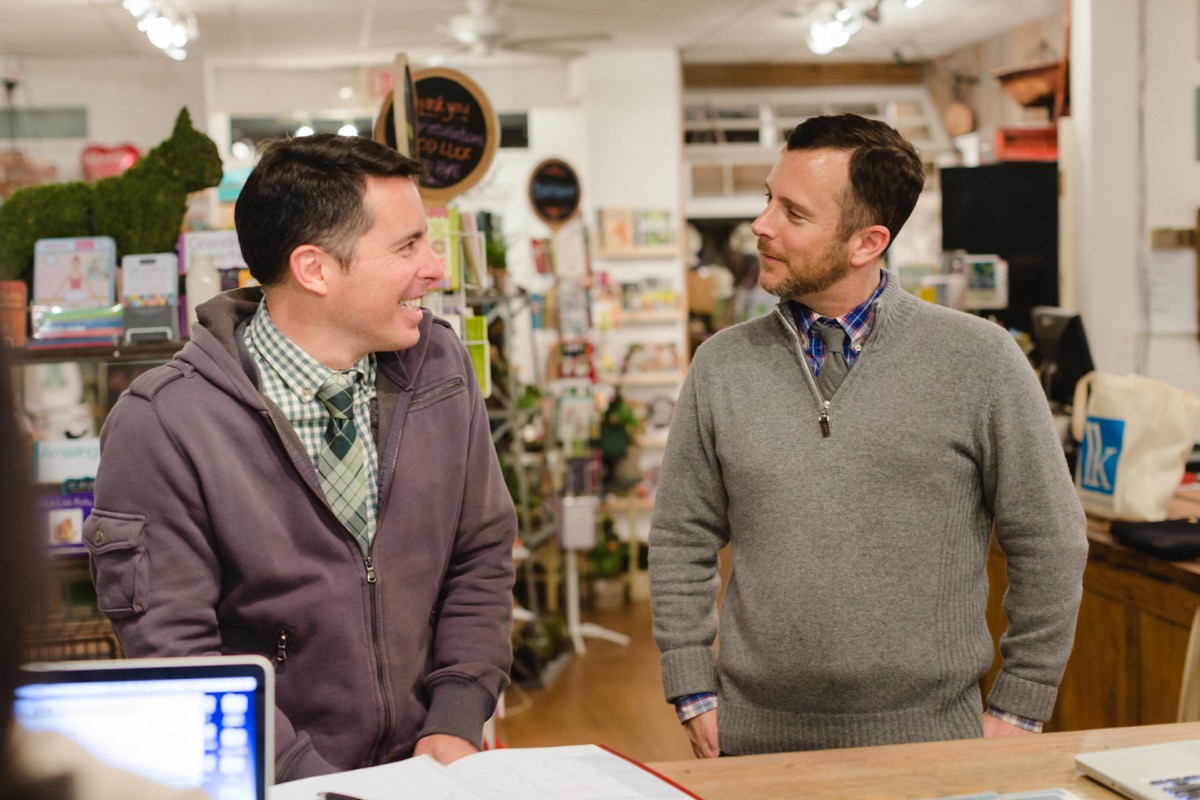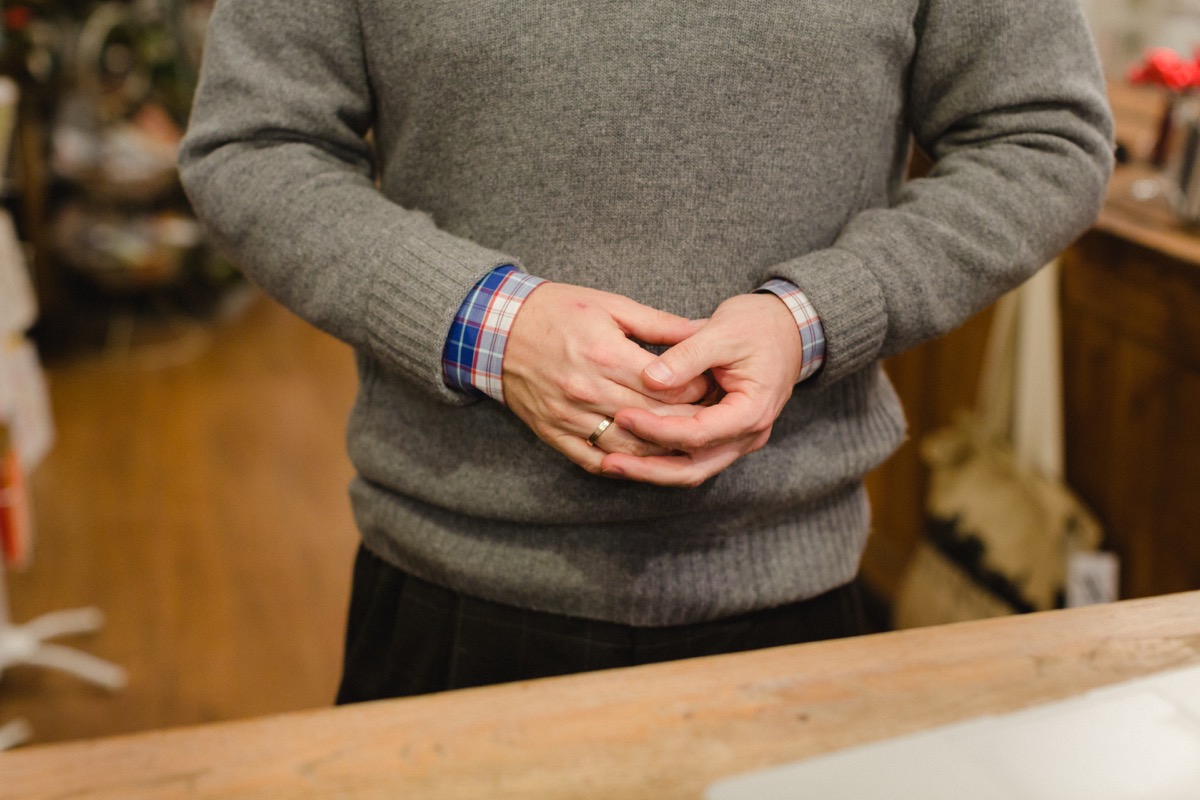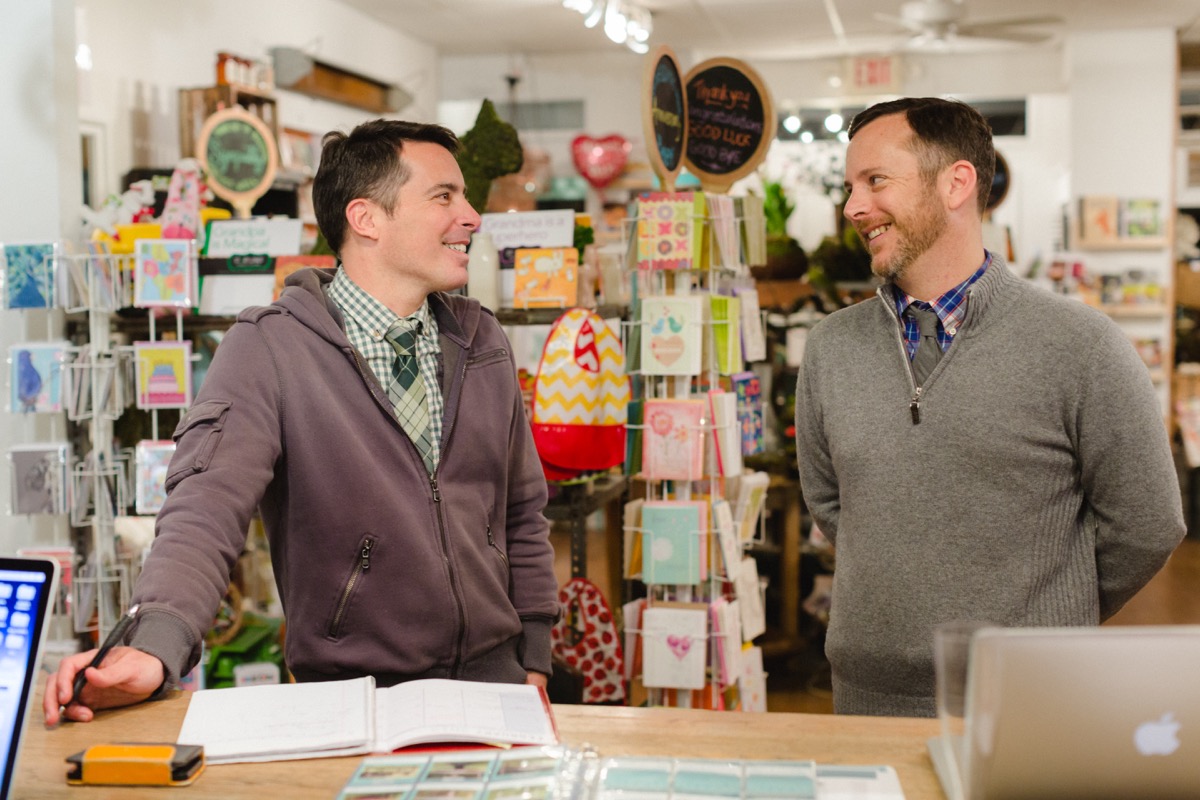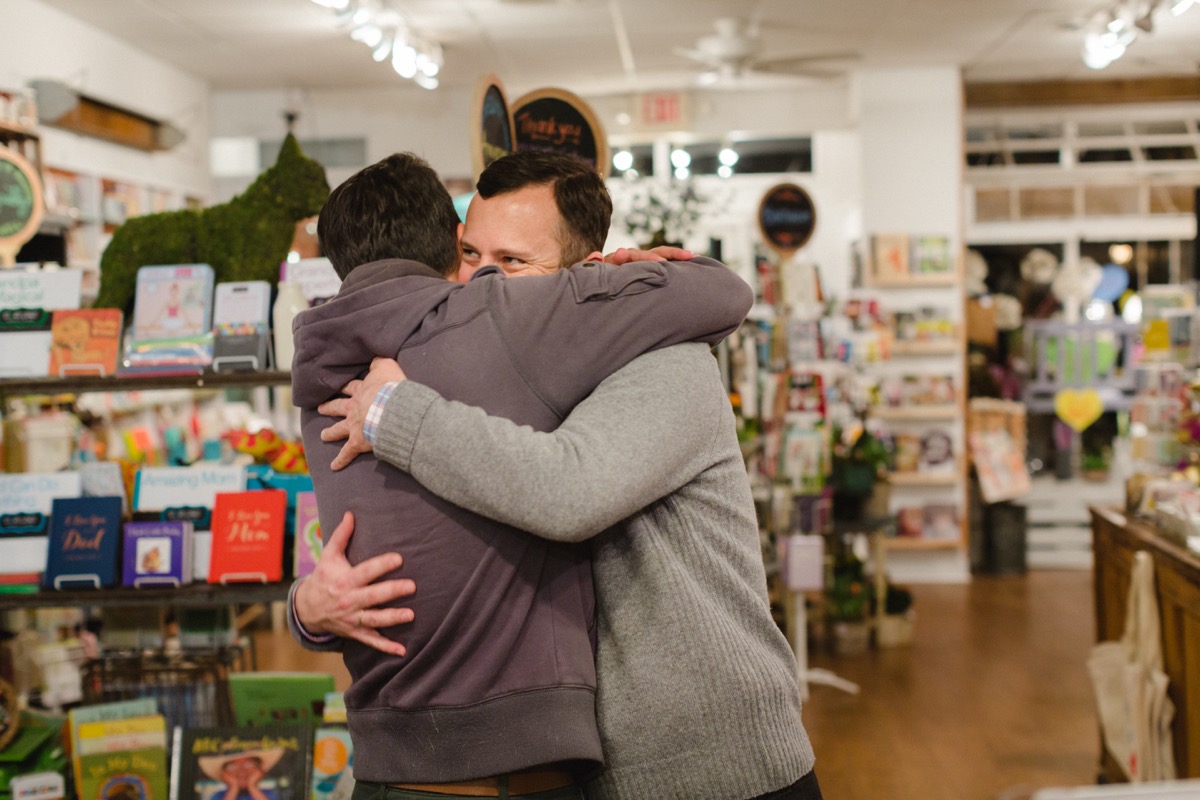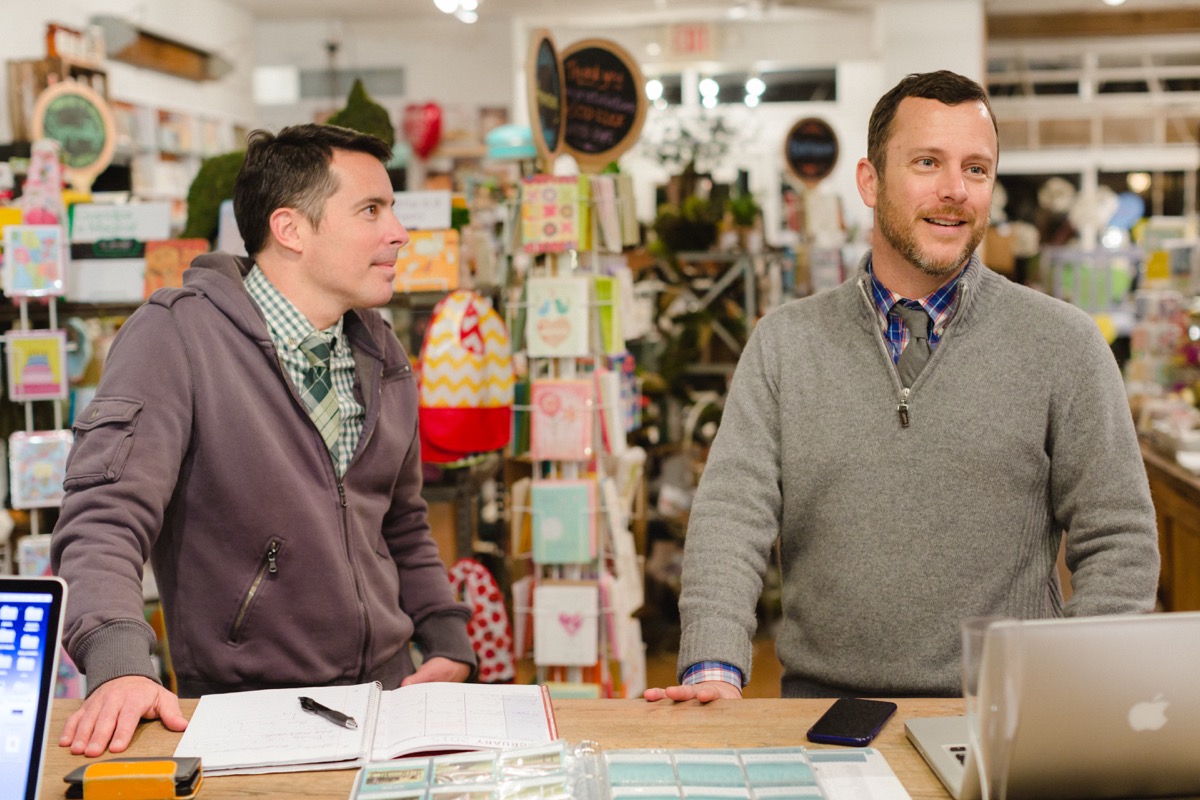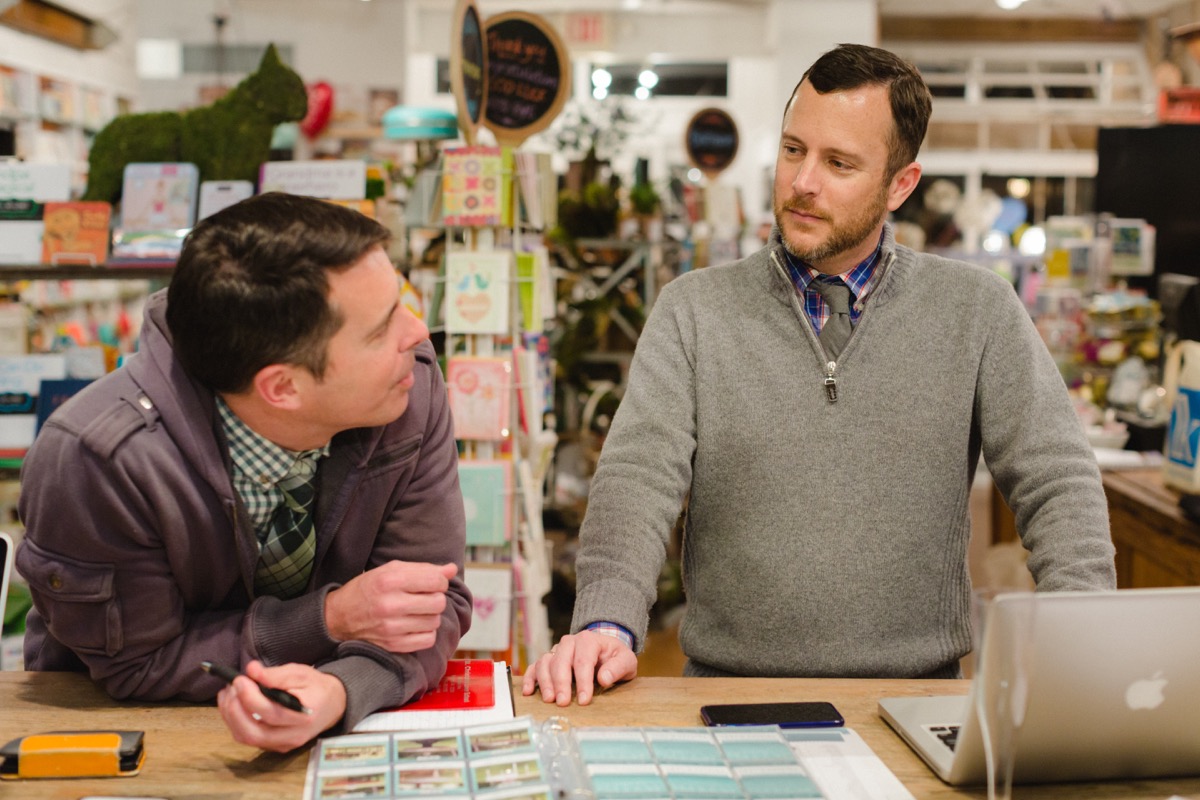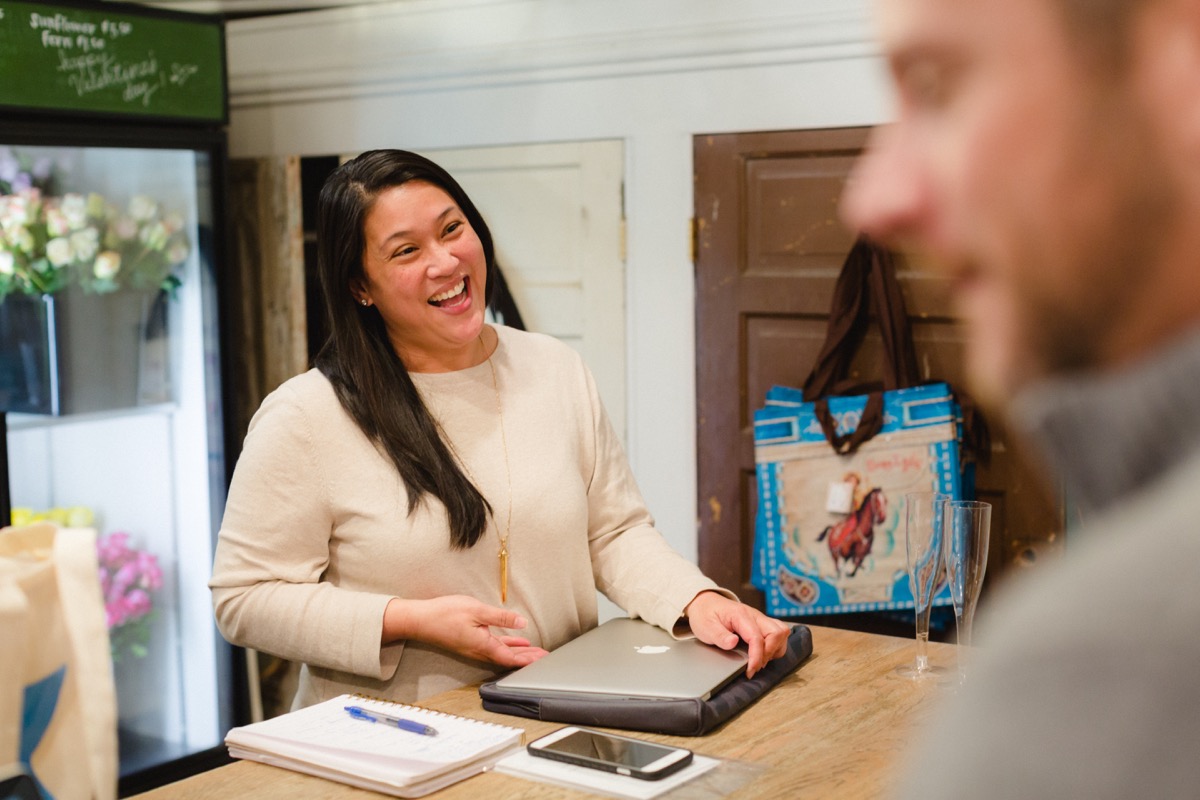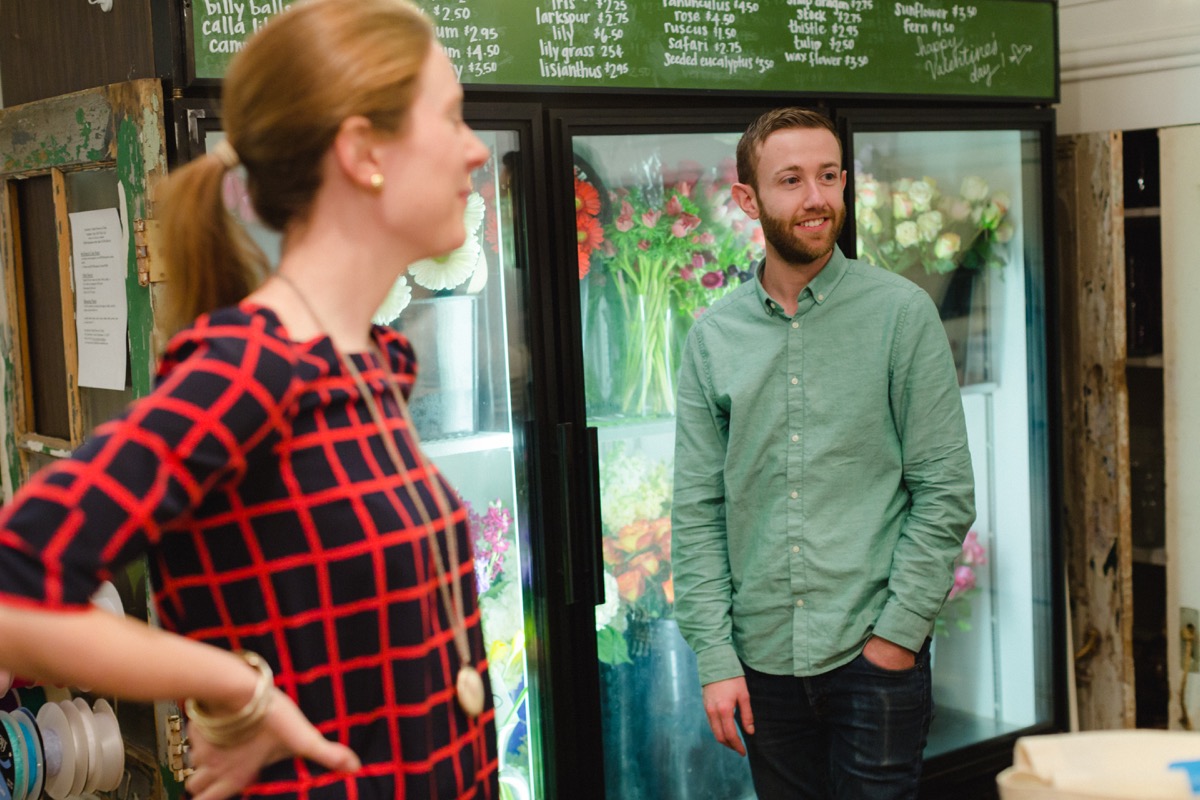 Style is important in keeping everything together, and through some discussion, Jim and Dan decided their style could best be described as "Restoration Hardware," citing their cozy, intimate, light-hearted lifestyle.

Each of them has an inscription on their ring relating to a personal story. Jim's includes the Mr. Rogers reference, "ugga mugga" - the couple's way of expressing their love for each other. The phrase even finds its way into their respective actor bios and playbill mentions. On Dan's ring, a classic line of Shakespeare from "As You Like It" echoes his feelings, "more wonderful and yet again, wonderful."

These guys are excited for the arrival of the big day on March 7. There is still much to do, but with every passing day they can see the next act of their lives together beginning to unfold.

See more photos and updates from this happy couple on our OutRVA Facebook Page.