Even the snow couldn't stop Dan and Jim as they finished preparations for their big day.
Despite the weather, the couple met with the head chef of Meriwether Godsey at Lewis Ginter to decide what to serve their guests. The dining room will feature cluster seating with punch pieces from Paisley & Jade in order to create a comfortable lounge environment. A layout of long tables on the sides of the dining room will hold a lush array of antipasti and Mediterranean style crudités, while two passed appetizers will continue the theme. A beer and wine bar will be covered by the grooms. To show their guests how much they treasure them, Dan and Jim will be treating guests to cocktails the second they walk in.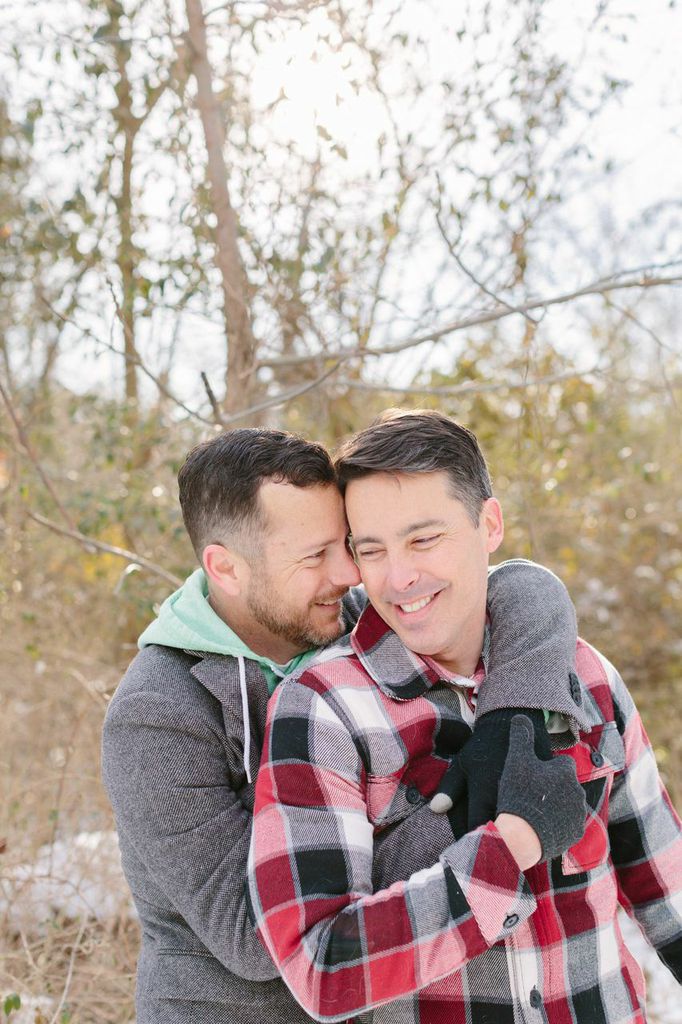 Spring is just around the corner and with the help of Casey Godlove of Strawberry Fields it will also be present at the wedding with Dan and Jim's plant heavy floral theme. The couple has opted to use less flowers and more greens and textures like air plants, succulents, thistle, and anemone in order to create a more natural vibe. Personal flowers were chosen for the family members and wedding party, and galvanized planter boxes will adorn the long dining room tables.
The couple has said before that they plan to surprise each other during their first look on Saturday and so clothing appointments were done separately. 707 Menswear took care of both the men, and in order to preserve the surprise only the color palette of navy, green, and brown patterns will be revealed.
As the attire meeting was finishing Jim began to get emotional saying how hard it has been for him to really just let go and let everyone do so many things for him. He is so grateful for everything everyone has done for both he and Dan and now that everything has been decided he is completely ready to just "show up and get married."
Dan and Jim's wedding is this Saturday, March 7th at Lewis Ginter Botanical Gardens.

Photo Credit: David Abel Photography & Michael Simon Photography.